The stats behind Mohamed Salah's 50 Premier League goals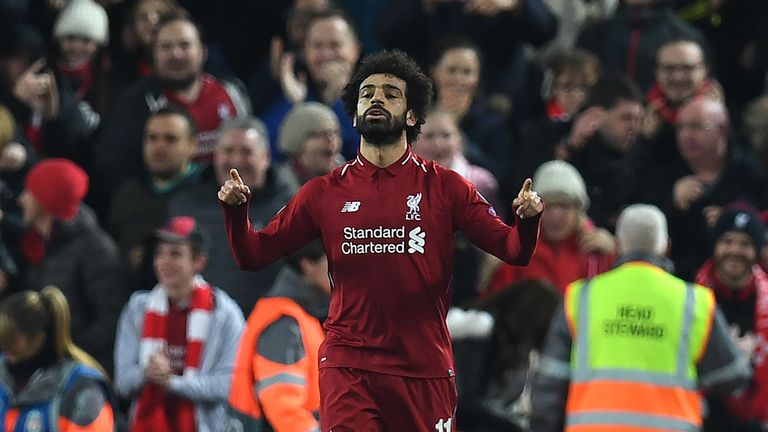 Mohamed Salah scored his 50th Premier League goal to help Liverpool beat Crystal Palace in a thrilling game at Anfield.
Salah struck twice in the second half as the Reds won 4-3 to move seven points clear at the top of the Premier League.
He is the fourth-fastest player to reach the 50-goal landmark in the Premier League, behind only Andy Cole, Alan Shearer and Ruud van Nistelrooy.
Klopp praises 'world-class' Salah
Liverpool 4-3 Crystal Palace
Salah has reached 50 goals in 72 appearances, the same as Fernando Torres and quicker than Sergio Aguero (81 appearances) and Thierry Henry (83 appearances).
He has scored 48 of his 50 goals with Liverpool, while the other two were scored in the 2013/14 season when he was playing for Chelsea.
⚽ Mohamed Salah has scored his 50th PL goal (48 Liverpool, 2 Chelsea).
Only 3 players in competition history have been quicker in reaching the 50-goal milestone pic.twitter.com/f6JRZPNhWl
The 26-year-old is the eighth African player to reach the milestone.
Didier Drogba (104 goals), Emmanuel Adebayor (97 goals) and Yakubu (95 goals) are the top three African scorers in Premier League history.
⚽ Mohamed Salah has become the 8th African player to reach 5️⃣0️⃣ PL goals.
The complete list:
104 – D. Drogba ??
97 – E. Adebayor ??
95 – Yakubu ??
62 – Y. Toure ??
54 – Kanu ??
52 – E. Ekoku ??
52 – S. Mane ??
50 – M. SALAH ?? pic.twitter.com/XpbyWxXd42
Salah could soon be moving up a few places as there are four players ahead of him with only 12 more goals, although one of them is Liverpool team-mate Sadio Mane.
"He's a world-class player," said Liverpool boss Jurgen Klopp after the win over Palace.
"It worked really well bringing him from Roma, it was absolutely a win-win situation. He benefits a lot from the way the team is playing and his scoring desire and being in the right positions is a really rare skill, which is why everyone is looking for players like this. It's just fantastic."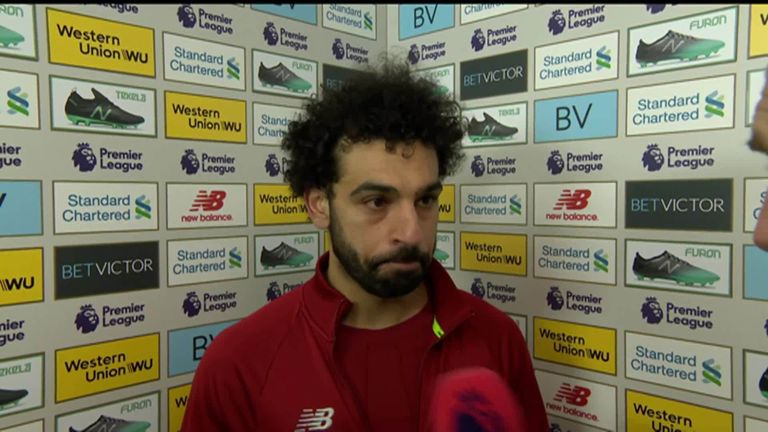 Liverpool trailed 1-0 at half-time against Palace before fighting back in the second half.
Salah said: "We talked to each other that we have to be strong mentally because it's a tough time and this is the most important time for us. When you are struggling you have to be strong in mind so we talked together and the manager gave us information and we played well and deserved the win."
There was another landmark in the game as Roberto Firmino scored Liverpool's 1000th Premier League goal at Anfield.
Liverpool are the fourth team to score 1000 Premier League goals at home behind Manchester United (1,094), Arsenal (1,043) and Chelsea (1,005).
Source: Read Full Article