The story of Silvio Berlusconi and the birth of the Champions League
Berlusconi was alarmed that his AC Milan side could suffer a similar early European exit

Sign up to Miguel Delaney's Reading the Game newsletter sent straight to your inbox for free
Sign up to Miguel's Delaney's free weekly newsletter
Thanks for signing up to the
Football email
A version of this story was published in February 2017
Diego Maradona was one of many players struck by the strange "uniqueness" of the occasion. He wasn't to know the half of it.
Because, the last and only other time that Napoli travelled to Real Madrid – back in the 1987-88 European Cup – it involved a hugely bad-tempered game that also saw a manager call a player a "mafioso" and took place in front of no fans and in an odd silence, due to crowd trouble the previous season from Real's infamous Ultrasurs. It was hardly the setting for such a highly anticipated match between two heavyweights, not to mention the meeting of one of the greatest players ever and the most successful European Cup club ever.
All of that will likely get replayed in the build-up to Napoli's return to the Bernabeu on Wednesday, but none of it is what really makes that 1987 match unique.
This was actually the game that changed European football.
Recommended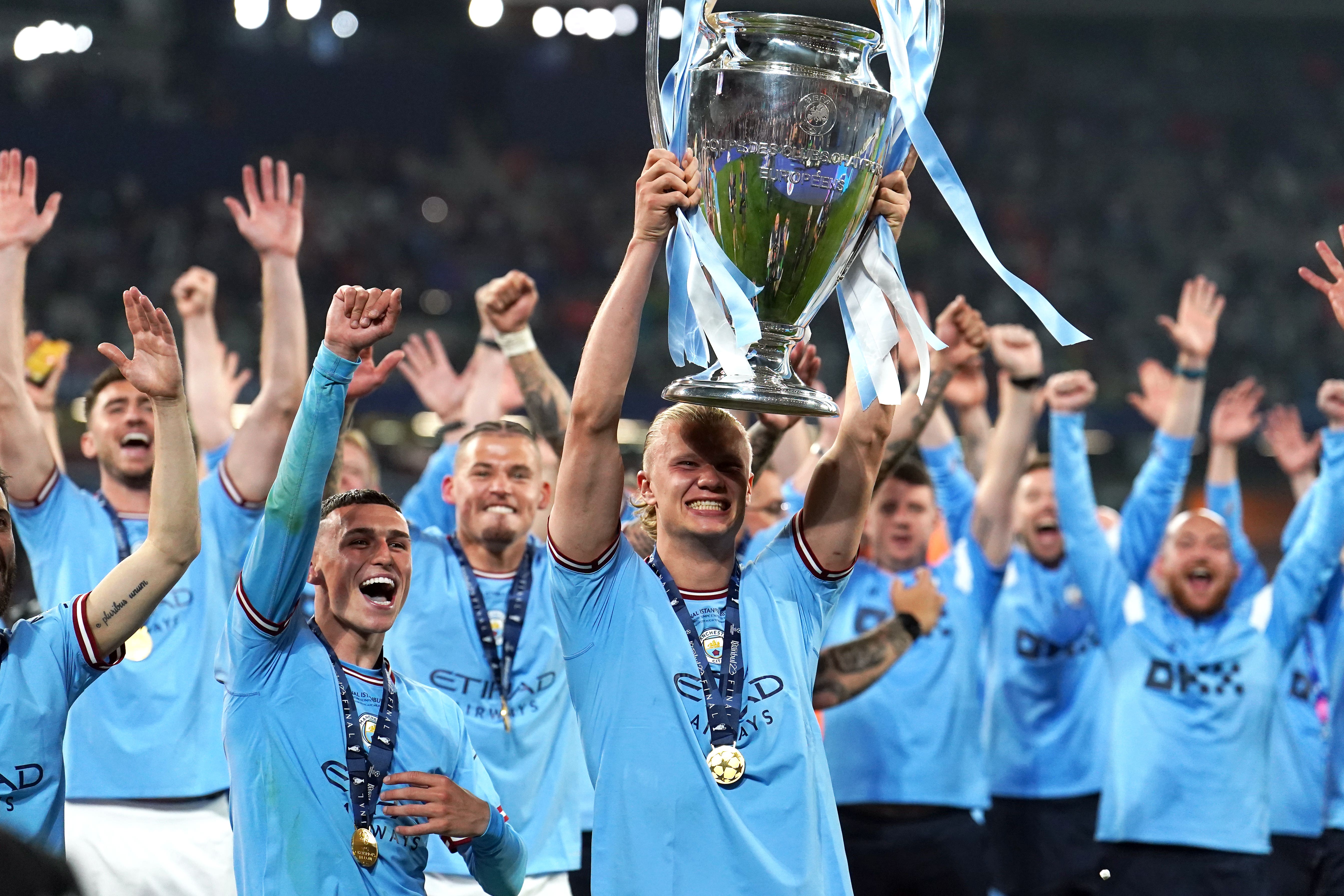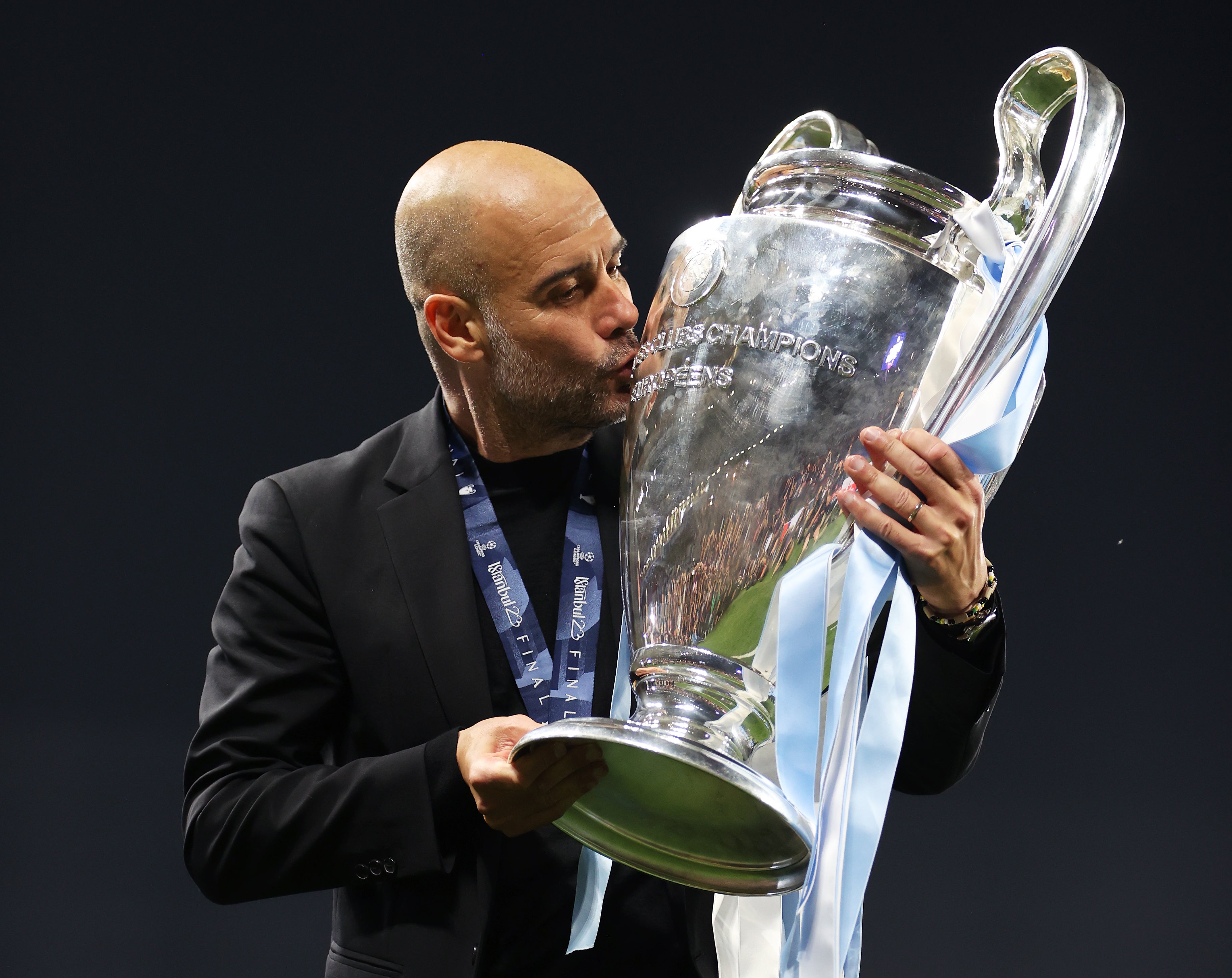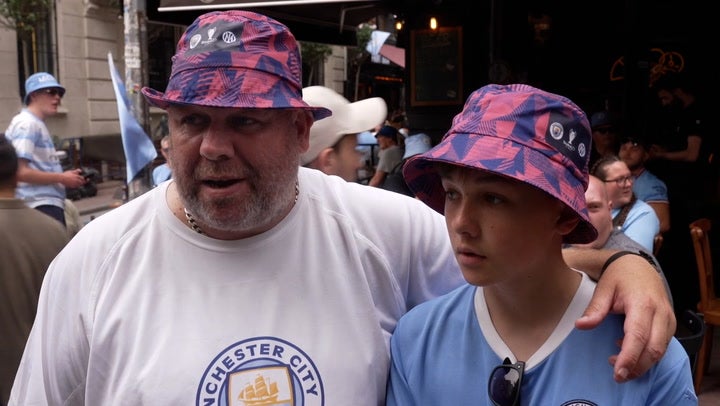 AC Milan owner Silvio Berlusconi was one of many watching, but he couldn't share in the excitement around the fixture. He was aghast at the fact that two clubs like that could meet as early as the first round of the competition, as was happening here.
It was hardly the stage to waste such a highly anticipated clash, or to waste one of the sides that would be eliminated but instead should have been making the competition all the more enticing later on. Berlusconi naturally feared the same could happen to his own club, but also had wider concerns.
So, he set in motion his plans for a European super league. That didn't happen, but the idea – and the threat – directly led to the creation of the Champions League, and the super-club-dominated era we have today.
It is also a situation with several levels of irony. What is only the second ever tie between Real and Napoli is now seen as a novelty in a last-16 stage that has meetings of Barcelona-PSG and Arsenal-Bayern Munich both being replayed for the fourth time in just five years, a level of repetition that has dulled some of the Champions League's intrigue and mystique. It was exactly the intrigue and a mystique of a rarely-played fixture coming in the competition's old opening knock-out round, however, that led to that. What's more, this growth of the Champions League has someway cannibalised some of those who were initially so behind super league ideas – from Rangers in Scotland to Liverpool and even Milan themselves.
It's certainly difficult not to wonder what Berlusconi now thinks about Milan's meek drift away from the glamorous competition he helped create. You don't have to wonder what Real and Napoli thought on being drawn against each other so early in 1987, though. They were stunned. Part of the reason was that the first-time Italian champions had no European pedigree, so were unseeded. Real's pedigree was emphasised by the fact this was their 100th European Cup match at the Bernabeu, making it all the more incongruous that it would take place in front of the stadium's empty stands. A two-game closed-doors order was the price for crowd trouble in the previous season's semi-final against Bayern Munich.
It was probably oddly fitting that the match that would prove so transformative for the quality, glamour and scope of the competition, however, was a poor game played in front of nobody. Described by Mundo Deportivo at the time as a "cold" occasion where the players were "orphaned" on the pitch, it did heat up between the teams. Both squads probably took Maradona's demand to "go and batter them!" a bit too literally. Many kicks and apparently punches were traded, a bag of ice was thrown at Real manager Leo Beenhakker, and Napoli's Salvatore Bagni later claimed the Dutch coach and some of his players had called him "mafioso".
Beenhakker did apologise for that before the second leg, again citing the "unique" circumstances of the game, but from the vantage point of a 2-0 victory. The goals summed up the level of performance. Michel scored from a penalty, Fernando De Napoli was responsible for an own goal, all to the sound of silence.
Returning to Spain for the first since leaving Barcelona in 1984, Maradona had been marked out of the game, and blamed Napoli's poor display on the pressure of a first appearance in the competition.
"You don't have to exaggerate," he said. "We did not see the true Napoli, perhaps because of the responsibility of a debut in the European Cup."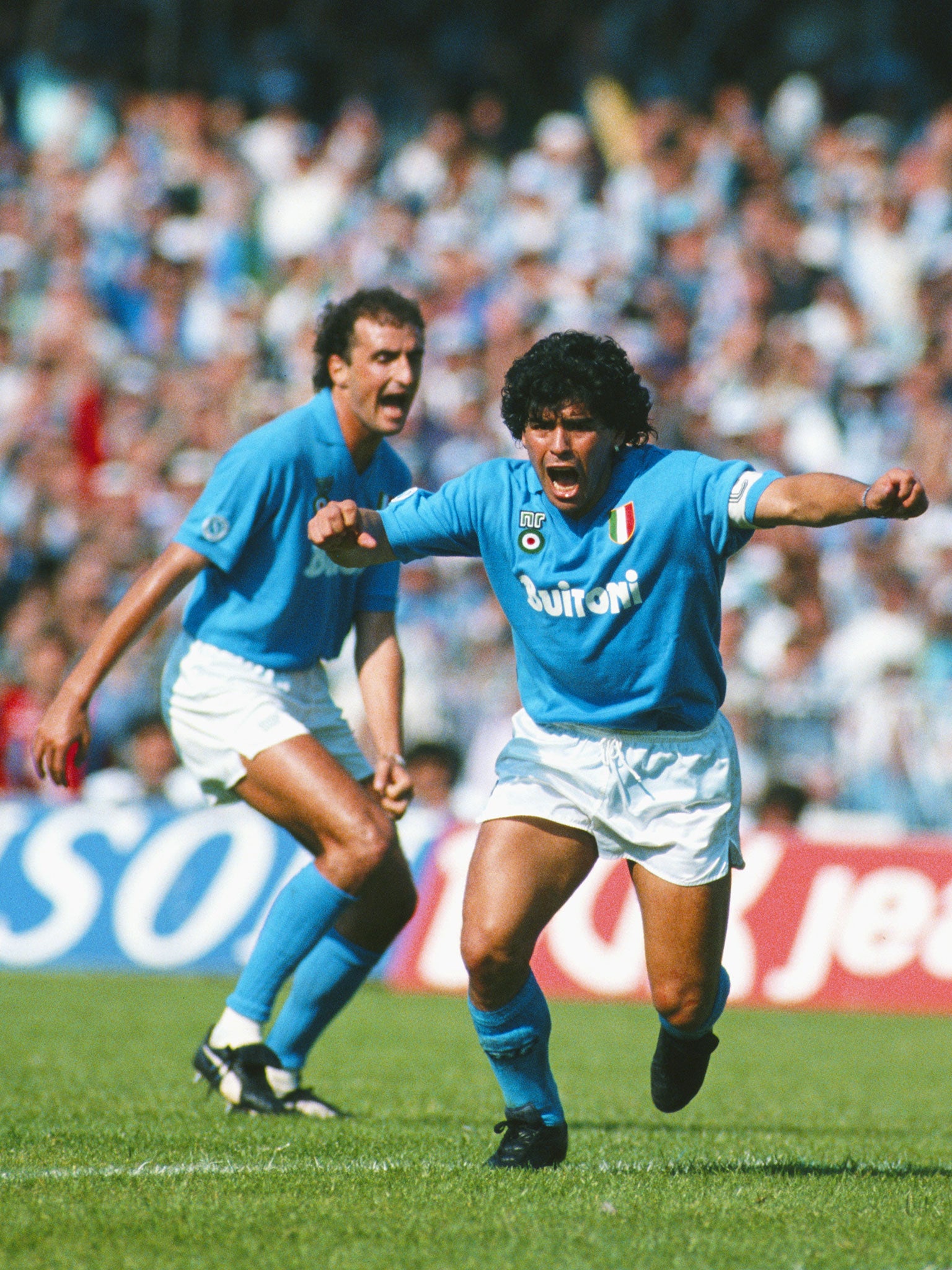 It was exactly this kind of quirk, however, that so concerned Berlusconi. He just couldn't see the logic in the competition's best – and most televisually lucrative – teams potentially going out because of one bad night, one stroke of bad luck. It was precisely this Berlusconi feared for Milan, as he admitted in what would prove a hugely prescient interview with World Soccer in 1991. Amid predictions about the decline of international football and how European Union regulations would completely condition the continental game, the mogul came out with the following: "The European Cup has become a historical anachronism. It is economic nonsense that a club such as Milan might be eliminated in the first round. It is not modern thinking."
Berlusconi had shown a lot of very modern thinking, particularly by football's conservative standards, since taking over Milan in 1986. Though always a fan of the club, he saw them as one arm of his business empire. Berlusconi made little secret of his plans to use both the Rossoneri brand and his media company Mediaset together to maximise both. Having already revolutionised broadcasting in Italy with the way his innovative approach to regional stations evolved into the country's first national private TV station in Canale 5, he had similar plans for football. Berlusconi felt the sport was utterly wasting its potential in this area, and not at all reaching a potential pay-TV audience of millions and beyond. He thought it absurd that the biggest clubs in a sport that involved so many popular stadium events were not regularly meeting in glamorously lucrative matches.
Martin Schoots is now a prominent European agent representing players such as Christian Eriksen, but was then a journalist primarily covering the three Dutch stars at Milan – Marco van Basten, Ruud Gullit and Frank Rijkaard – and was always impressed with Berlusconi's approach when they met.
"He was a visionary," Schoots says," and very clear and convinced about what developments would come. His philosophy was that football was a spectacle."
Or, as was put by some of those close to Berlusconi, "the television spectacular world-wide" – and the potential audience for his Canale 5.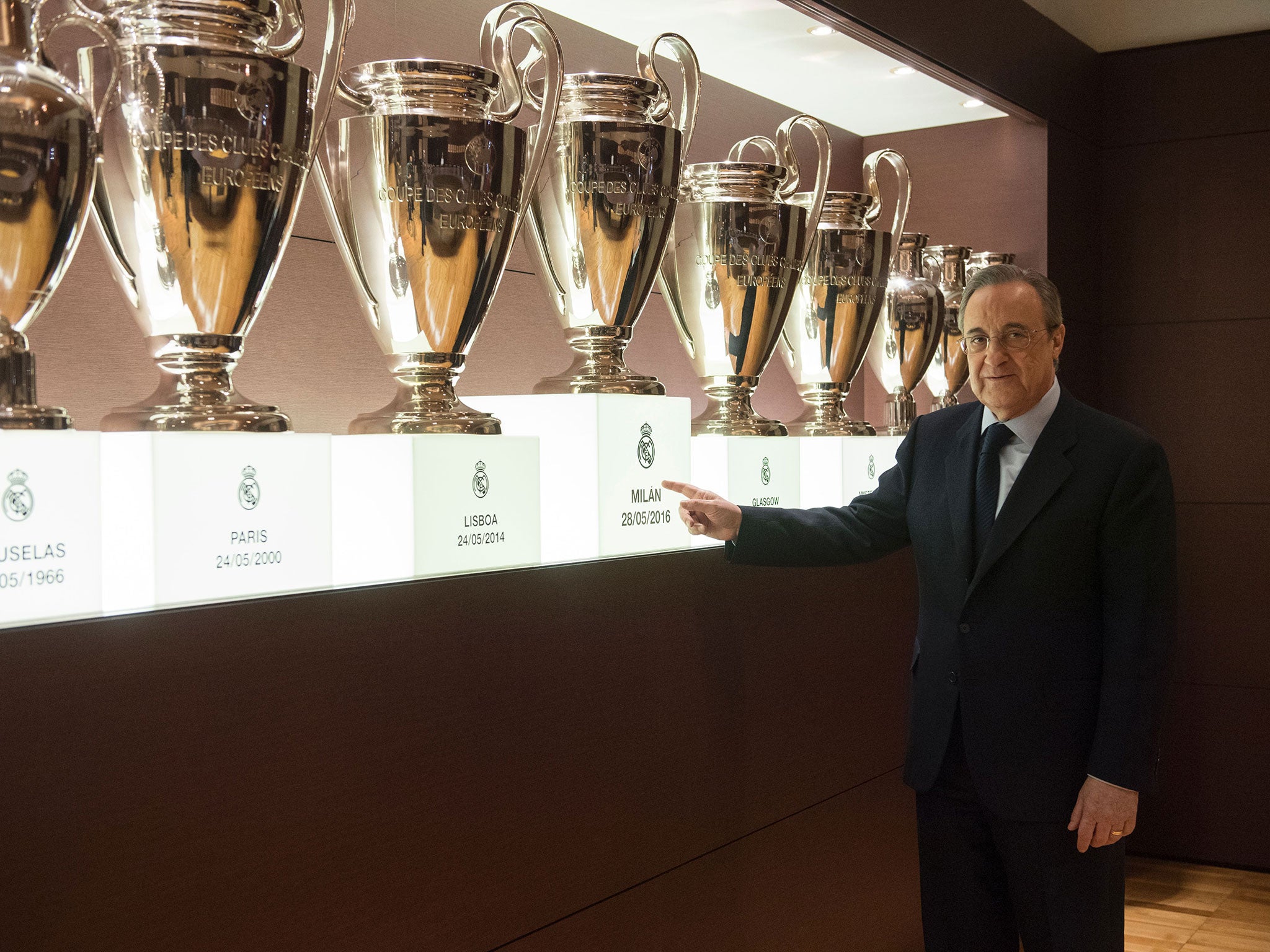 Making the European Cup a super league was not quite a new idea, though. That had actually been creator Gabriel Hanot's initial plan for the competition in 1955 in order to better reflect "rightful" champions than the nuances of knock-out football, but proved impractical with the travel and communication of the time. Liverpool had also come up with a discussion document suggesting mini-leagues in 1978, around the time they were drawn against Nottingham Forest in the first round, and that had been revived in 1984. No-one, however, had gone for it with the same force or sense of structure to it as Berlusconi.
this Super League was based on merit, tradition and television – and therefore it was a league for big television markets
After initial moves with Real president Ramon Mendoza were rejected, the Italian businessman decided to commission a blueprint for a 'European Television League' in 1988. The man who ended up with that commission was Alex Fynn, then of Saatchi and Saatchi. A huge football supporter, Fynn had already given a talk at an event for the Rothman's Football Yearbook called a '10-point blueprint for football', suggesting exactly a European super league. It was subsequently printed in the Times, and word got around.
"A few weeks later, I got a call from the head of our Italian agency," Fynn tells The Independent now. "He said 'here's the job you always wanted: design a super league for Berlusconi.'
And the reaction?
"My reaction? My reaction was my head was turned, I was flattered, and I did what I thought he wanted – not necessarily what football needed. So this Super League was based on merit, tradition and television – and therefore it was a league for big television markets. I think it had a league of about 18 clubs and certainly two each from England, Italy, Spain… that was the plan."
It was a plan initially rejected by Uefa, but had still done its job. The idea was out there, as was the underlying threat of a possible breakaway and possible changes were now on the table.
"He decided to publicise it and use it as a stalking horse and catalyst to support his argument," Fynn says of Berlusconi. "I think it went further than that. When someone like Berlusconi has a plan for a breakaway European super league, even Uefa had to sit up and take notice. The underlying threat was this businessman might have the wherewithal to do what he says. In theory, breakaways aren't tangible, because they need the sanctioning of Uefa and Fifa. So maybe he realised that and maybe all he was doing was to produce the plan to affect some sort of change that would benefit his club and his commercial business – which of course it did."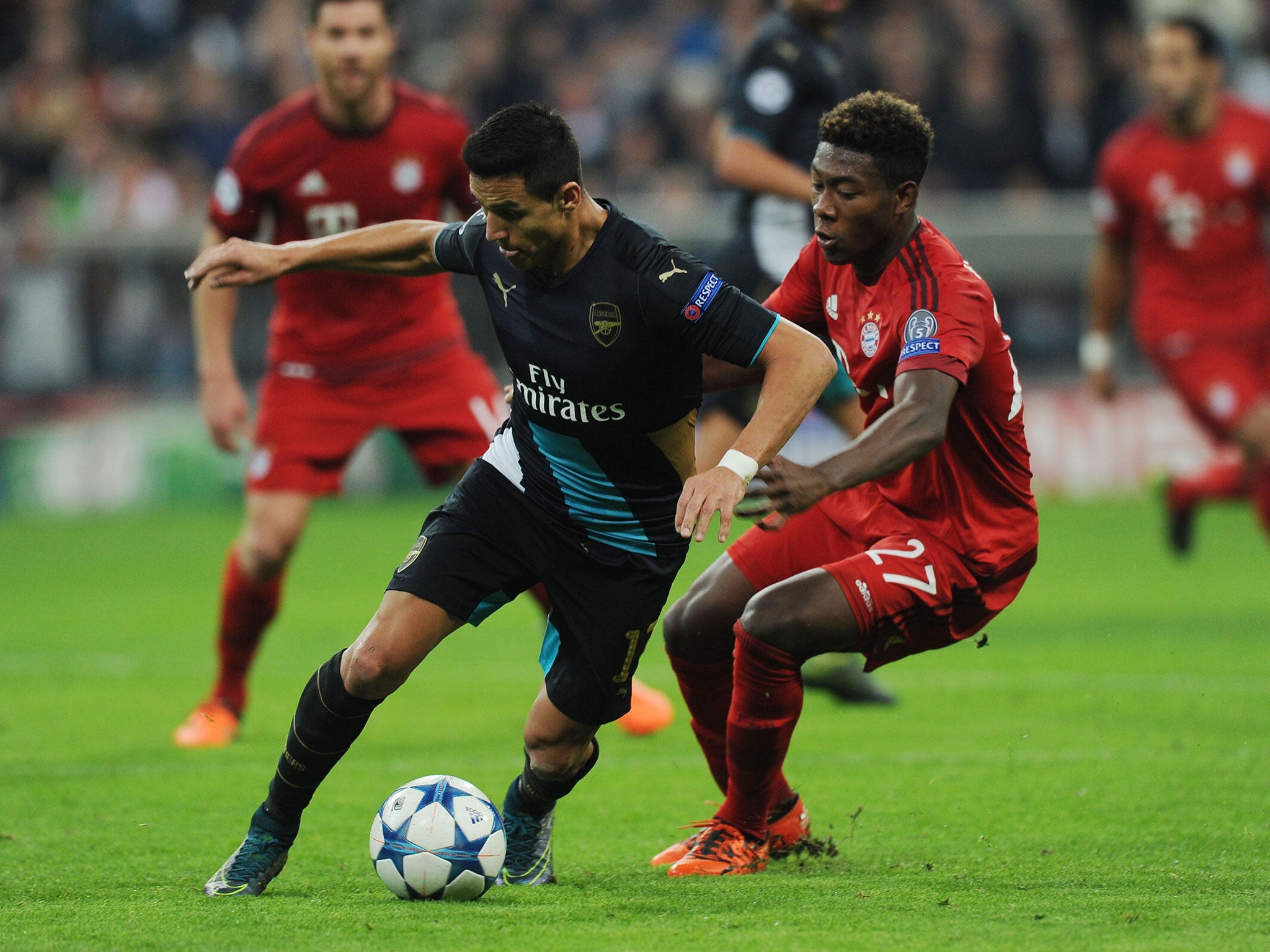 Uefa fundamentally realised the dilemma between trying to keep the big clubs happy and keeping their structures intact, and thereby had to strike a balance, setting a dynamic that would lead to the current situation – but keep tilting one way.
In the autumn of 1991, at an extraordinary Uefa congress, the then 35 members voted in new proposals, this time primarily put drawn up by Mendoza and former Rangers secretary Campbell Ogilvie. The quarter-finals would be replaced by a group stage, and league systems would be part of the competition for the first time. Even more important than that structural change, though, Uefa contracted the marketing company TEAM to sell it. The competition would the next season become the Champions League – to create what Fynn describes one of international sport's two "supreme branded events" along with the NFL, right down to the distinctive classical anthem – an exclusive 'family' of corporate sponsors were signed up, and TV packages would be sold to the highest bidder, based on market share.
Big clubs from the leagues with the largest TV markets would earn more and more money, accumulating more and more political capital
Crucially, Berlusconi's broadcasting model had properly permeated club football for the first time. The European game's governing body had adopted many of its principles, as would the Premier League and many of the continents major clubs, bringing huge finances into the game – but also greater disparities than ever before. Big clubs from the leagues with the largest TV markets would naturally earn more and more money, accumulating more and more political capital, to the point more and more changes to the Champions League were inevitable.
Finally, with two of this week's fixtures offering the clearest examples in Barca-PSG and Arsenal-Bayern, we have the regular "television spectaculars" Berlusconi so envisaged. He probably didn't envisage them, however, without Milan. That team he created, however, might still be the most influential in history.
Because, just as they were changing football on the pitch with Arrigo Sacchi's tactical ideas, the club were also changing football off it through Berlusconi's economic ideas.
And, if it was fitting that the first leg of the Real-Napoli tie was so off-putting given the change that would follow, it was equally fitting the return would give a sign of what was to come; what was capable – both in terms of the event, and the takings.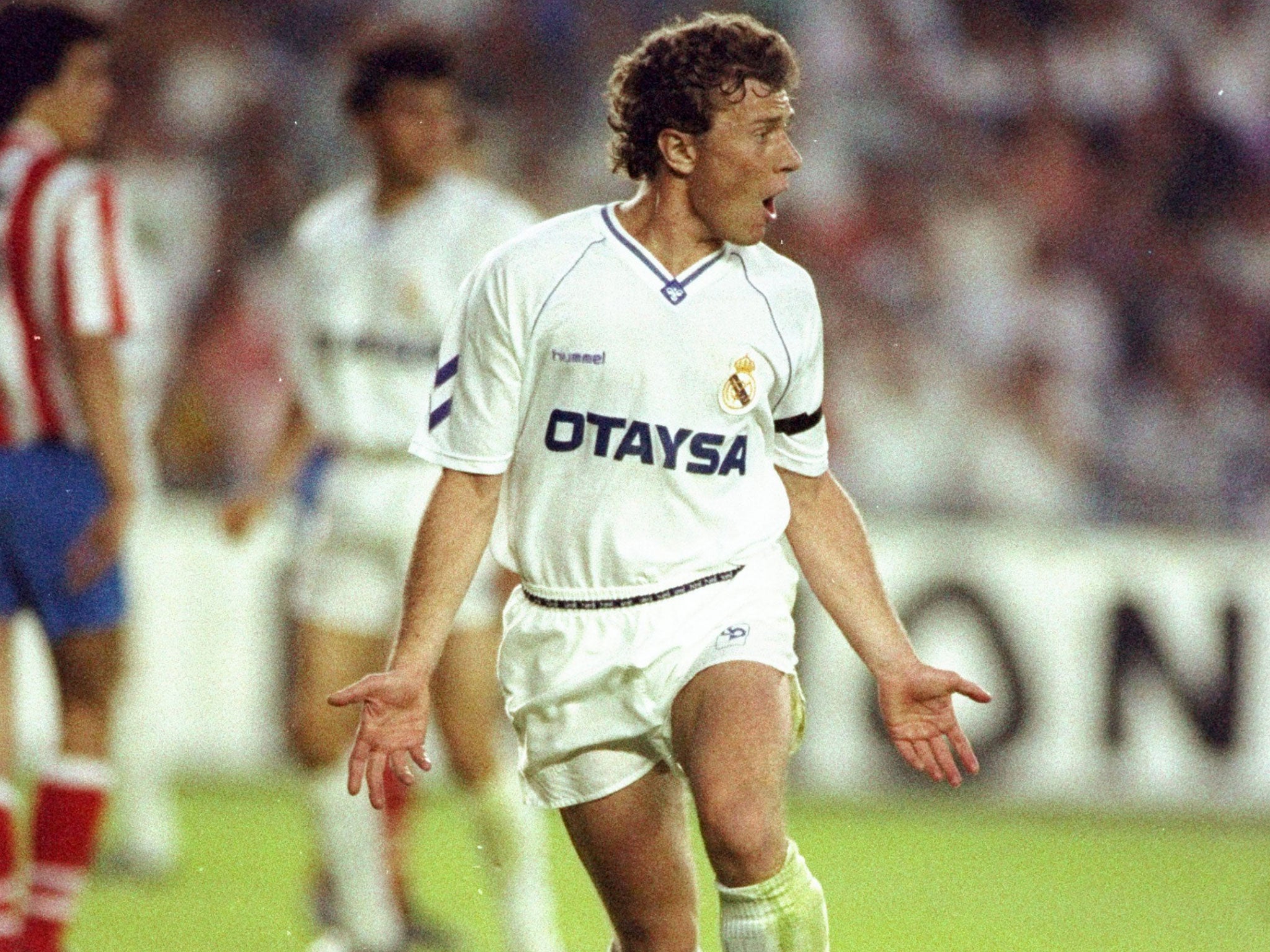 This truly was the "television spectacular" Berlusconi desired. In front of a raucous 82,231 crowd at Napoli's San Paolo stadium, and with Brazilian star Careca back in the team after injury, the revenge-driven home side finally did what Maradona demanded and "battered" Real in the right way. If only for 44 enticingly intense minutes.
That Real team never got beyond the semi-finals, and were the very next season hammered 5-0 by Milan in a historic landmark of a game
Defender Giovanni Francini had set the occasion alight by making it 2-1 after just after the half-hour, and Napoli could have added many more before Careca – of all people – missed a fine chance on 40. Within four minutes, Emilio Butragueno had scored the decisive goal. Real were through.
If history regularly repeats itself, it's interesting how so many of the same debates do, too. In the aftermath of that game, Maradona's European pedigree was questioned, while Butragueno's clinical brilliance was widely praised.
Neither would actually end up winning the European Cup, as that Real team never got beyond the semi-finals, and were the very next season hammered 5-0 by Milan in a historic landmark of a game.
At the time, though, Real were convinced they were on the brink. They even celebrated that victory in an unusually ostentatious manner.
Beenhakker was remarkably moved to declare a mere first-round win – for a club that had then won the competition six times – as "a result for history".
It was to prove exactly that, but not in the way he imagined.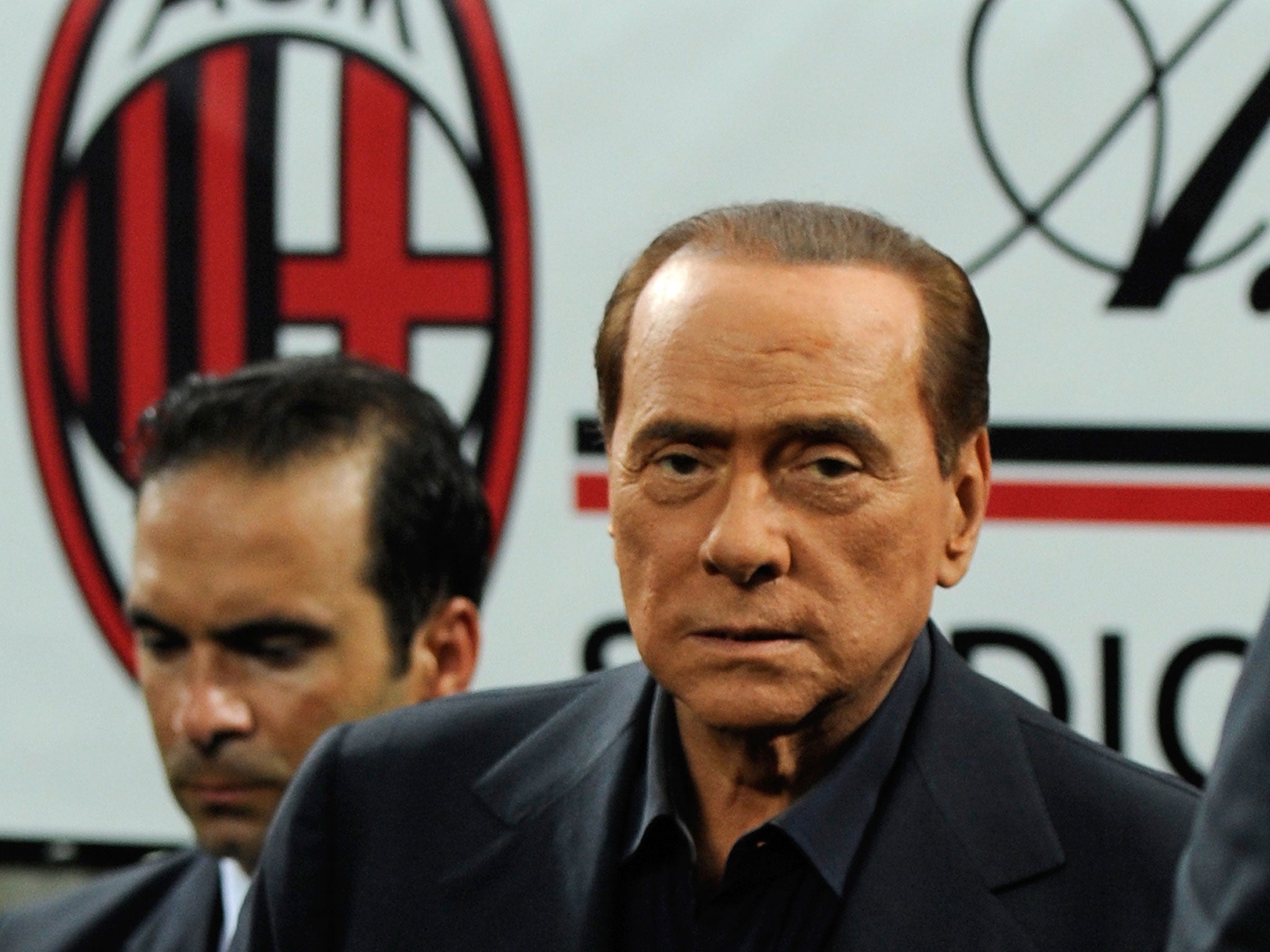 The future could already be imagined from Napoli's earnings from the game. They received 10,000 million lira due to both ticket and television sales, estimated at that point to be a world record.
The die had been cast – and is still rolling.
The Champions League continues to gradually change according to the preferences of big clubs, if at a somewhat glacial pace.
"The big clubs never have enough money," Fynn says. "That's why you can never satisfy them, whatever changes you make."
Recommended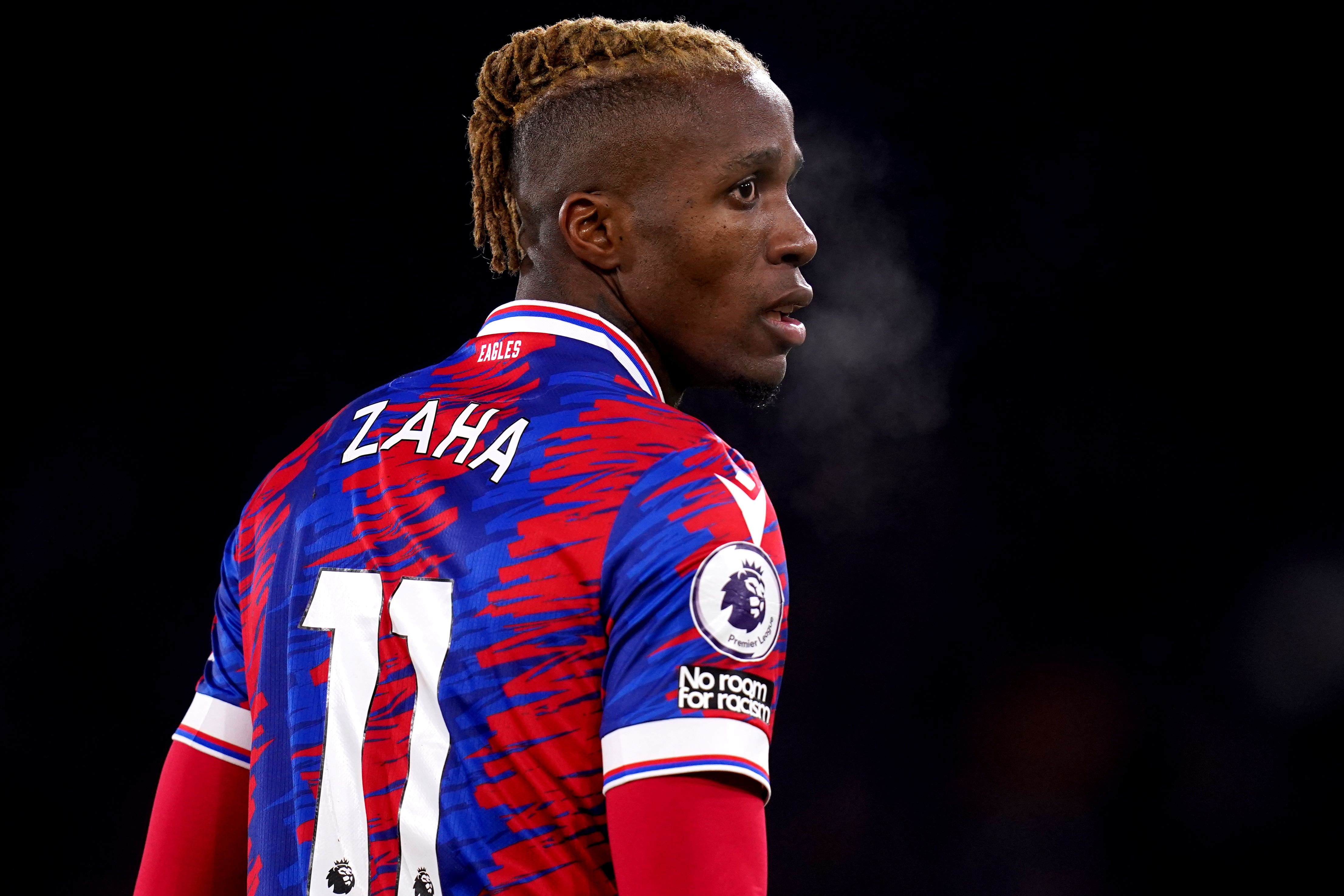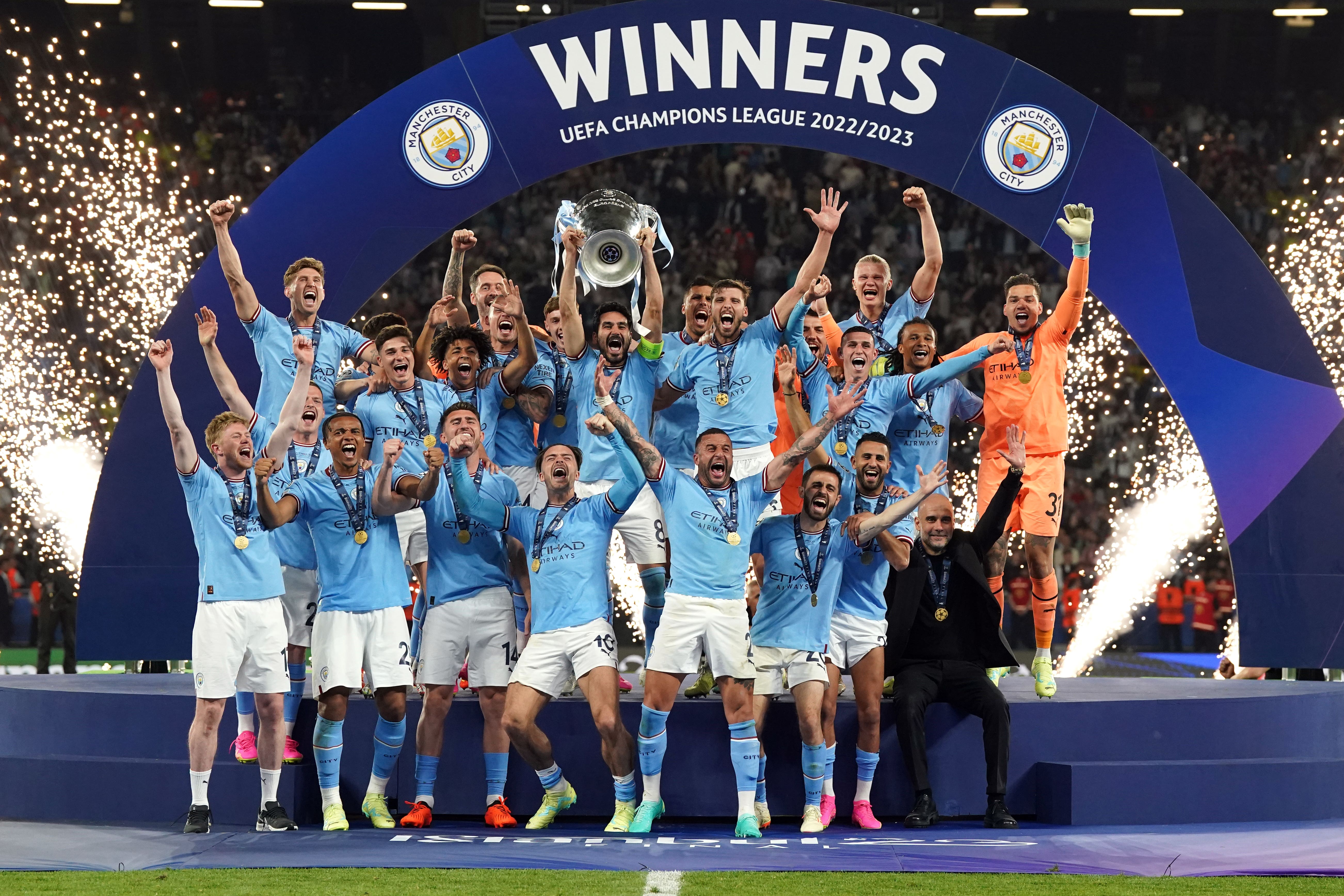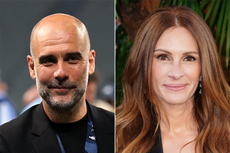 Right now, what generally happens is that we see a lot of the same clubs, and a lot of the same fixtures in the latter stages of the competition – to the point Real and Napoli is again a novelty.
It is thereby a fixture that will forever remain unique.
Source: Read Full Article