Usain Bolt still chasing professional football dream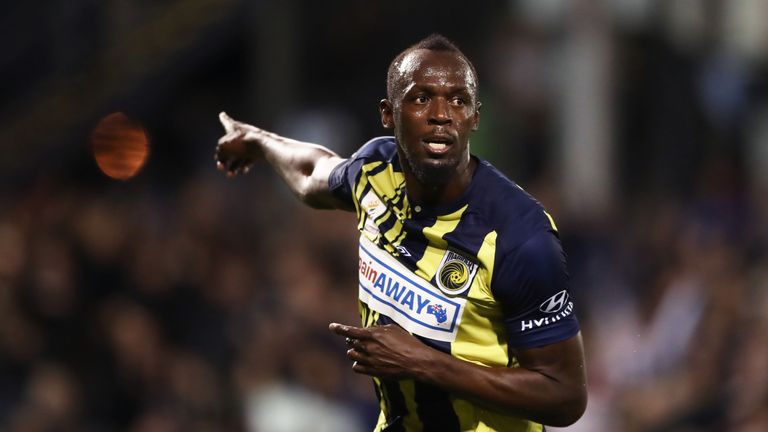 Olympic sprinting great Usain Bolt will continue to pursue his dream of playing professional football despite his failure to reach a deal with Central Coast Mariners to play in Australian football's A-League.
After a two-month trial Bolt this week rejected Central Coast's offer of a $150,000 contract to play in the current A-League season. He had been hoping for sponsors to come forward to swell his salary to a reported $3m.
After also trialling unsuccessfully for teams in Germany, Norway and South Africa, the eight-time Olympic gold medallist said he remains hopeful of eventually winning a professional contract.
"For sure. We'll see what happens," Bolt said. "I think people are still contacting my agent now about opportunities, so we'll see in which direction it goes."
Bolt said despite his failure to secure a contract he does not regret his time with Central Coast in which he made two pre-season appearances, scoring two goals in one match.
"It's sad that it didn't work out but we parted on good terms and that's a good thing," Bolt told the Herald Sun.
"I had a great experience with them. The guys were great. We just couldn't work out things with the contract. Hopefully I get another chance with another team."
Source: Read Full Article