Wembley arch lit with Italy flag on night when they should have played England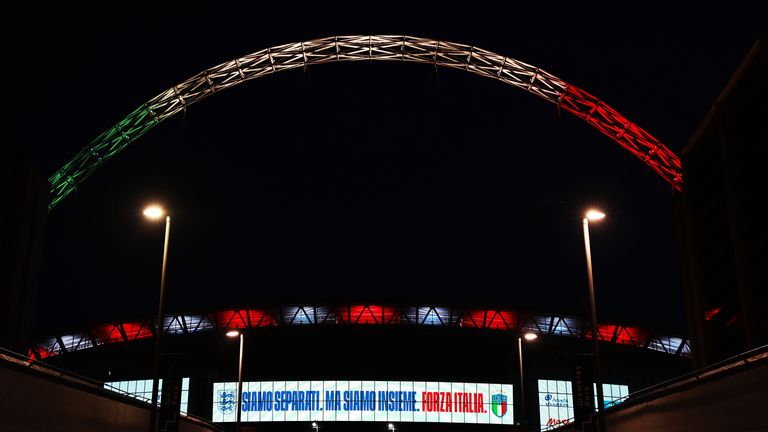 The Wembley arch was lit in the Italian flag's colours on Friday to coincide with what would have been the international between England and Italy.
Along with Tuesday night's scheduled friendly against Denmark, the Italy game had to be cancelled due to the coronavirus pandemic.
But in a show of solidarity with Italy, which has been one of the countries hardest hit by COVID-19, the arch was lit with the colours of the Italian tricolore for 90 minutes.
Source: Read Full Article