Who is reported Arsenal transfer target Nicolas Tagliafico?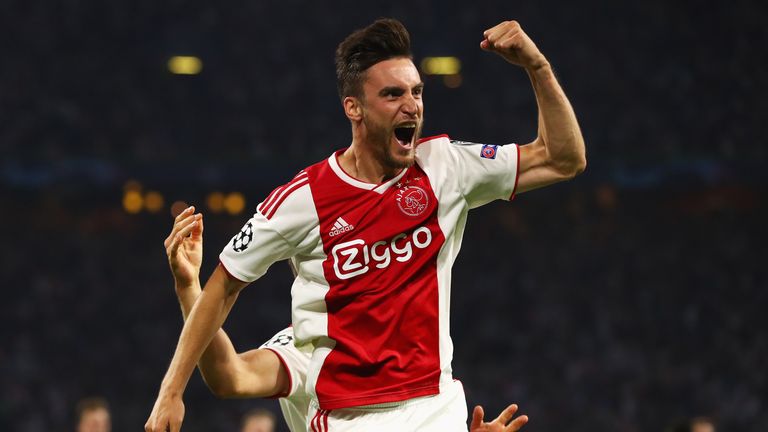 Nicolas Tagliafico only joined Ajax this year, but is already being linked with Arsenal. Who is the Argentine full-back and why might Unai Emery want him?
Arsenal's defence is the one thing that might keep Emery awake at night at the moment, because there is not too much to worry about elsewhere with the Gunners on a 13-match unbeaten run.
Despite that brilliant form, including 12 wins, they have often looked vulnerable at the back, and have kept only four clean sheets since their run began. Netting 35 goals in their 15 games so far certainly suggests any issues do not lie in attack.
Reports in Italy have claimed Ajax defender Tagliafico could be part of Emery's plan to strengthen his defence, so what could the left-back bring to the Emirates?
Fact file
Who is he?
Nicolas Alejandro Tagliafico was born in Buenos Aires in August 1992, and got his break at local side Banfield. After impressing as a youngster, he got a chance to showcase his talent in Europe with a loan at Spanish second division side Murcia, but it proved too soon and he returned to Argentina in 2013.
However, within a year he had helped his parent club to promotion back to the Argentinian top flight, and soon joined Independiente, one of the country's biggest teams.
It was there where Tagliafico began to grow his reputation, earning his first national cap in 2017 and winning the Copa Sudamericana, the second biggest continental competition in South America, in the same year.
He capped his rise by joining Ajax in January, immediately becoming their first-choice left-back and helping them drop only 10 points in the second half of the season, before starting all four of Argentina's World Cup games in Russia – and was named captain in Lionel Messi's absence in September for games against Guatemala and Colombia.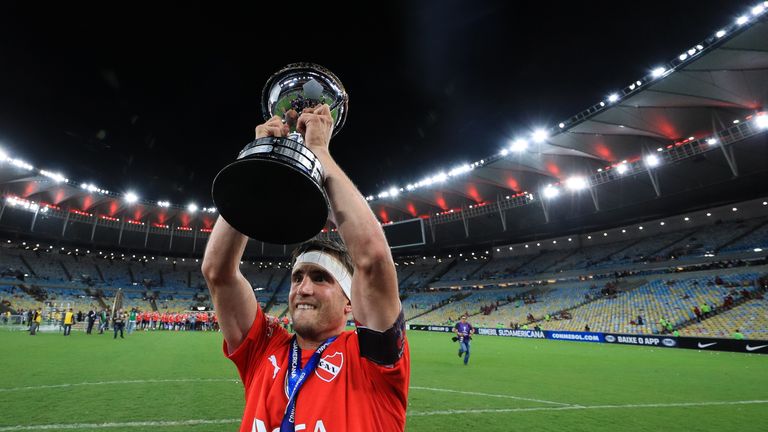 What is he like?
First and foremost, Tagliafico has become known for his strong defensive abilities. He had a difficult time up against Kylian Mbappe during the World Cup, when Argentina were beaten 4-3 by France in the last 16, but for his club sides his quality has not been in doubt.
He has made the most interceptions per game of any Ajax player this season, and has consistently clocked up around three tackles per game over his entire career.
He rarely gives away the ball, too. He has a pass completion rate of 86.1 per cent for Ajax in 2018/19, with almost third of them forward passes, and he has been dispossessed only three times so far this season.
Ajax did their homework on the talented defender, who fits in with their short-passing, possession-based game after playing in a similar style at Independiente.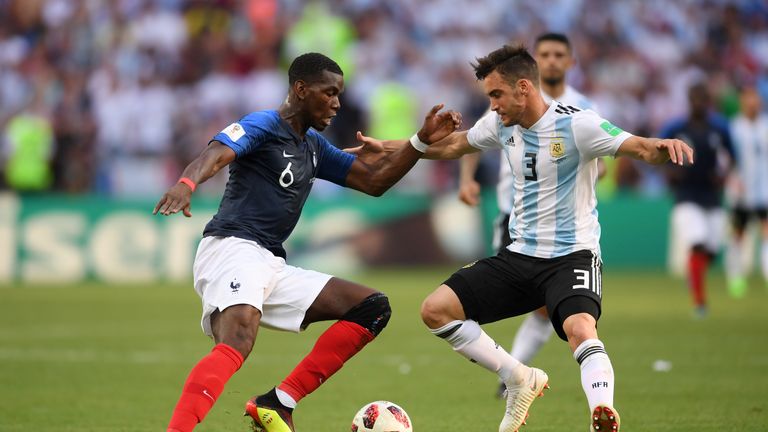 But like the archetypal modern full-back, Tagliafico is also a danger going forward, with more than half of his touches in the middle or attacking third for Ajax – although that is less surprising given their regular territorial dominance over some of Eredivisie's smaller sides.
When he does get into the final third, he generally attempts to make his mark – he has delivered 31 crosses in 10 league games this season, completing 11.
And after Ajax's 3-0 win over AEK Athens in the Champions League in September, where Tagliafico scored twice, Dutch newspaper De Telegraaf spoke about him in glowing terms.
"It was no coincidence that Tagliafico put Ajax on the right track," they wrote. "The left-back provides the Amsterdam team with the necessary poison. He is at the forefront of the fight and despite his short height he even wins (almost) every header."
Why do Arsenal want him?
Tagliafico fits in well with the kind of style Emery is attempting to introduce at Arsenal. He's comfortable on the ball, a good passer and offers plenty going forward.
If he does join the Gunners, he should have no difficulty playing out from the back; the passing game he has become used to at both Ajax and Independiente will stand him in good stead to fit in.
PL goals conceded this season
You would expect Arsenal's leaky defence is something Emery is looking to address, and the full-back's ability at the back appears to be something which could help.
Whether he could adapt to the Premier League better than many imports from the Eredivisie have in the past is impossible to know.
But given the ease with which he cemented himself in the Ajax line-up and the quality of his performances for them, he looks like a player with the potential to succeed in the Premier League.
Source: Read Full Article