Elina Svitolina eases past Petra Kvitova at WTA Finals but struggles in post-match press conference
Elina Svitolina had little time to celebrate her victory over Petra Kvitova at the WTA Finals on Sunday when the Ukrainian fell ill in the post-match news conference following her 6-3 6-3 triumph at the Singapore Indoor Stadium.
Svitolina tore up the form book by beating her Czech opponent for the first time in eight attempts dating back to 2014 but the 24-year-old soon halted questions about her win when she became light-headed in the media centre.
After leaving the stage and taking a few minutes to compose herself, Svitolina refused to elaborate on the exact nature of her illness, saying "I'm just not feeling good" when asked what the problem was.
Svitolina, who crashed out in the round robin phase of her debut appearance at the eight-woman season-ending tournament a year ago, will be hoping she can recover in time for her second White Group match on Tuesday.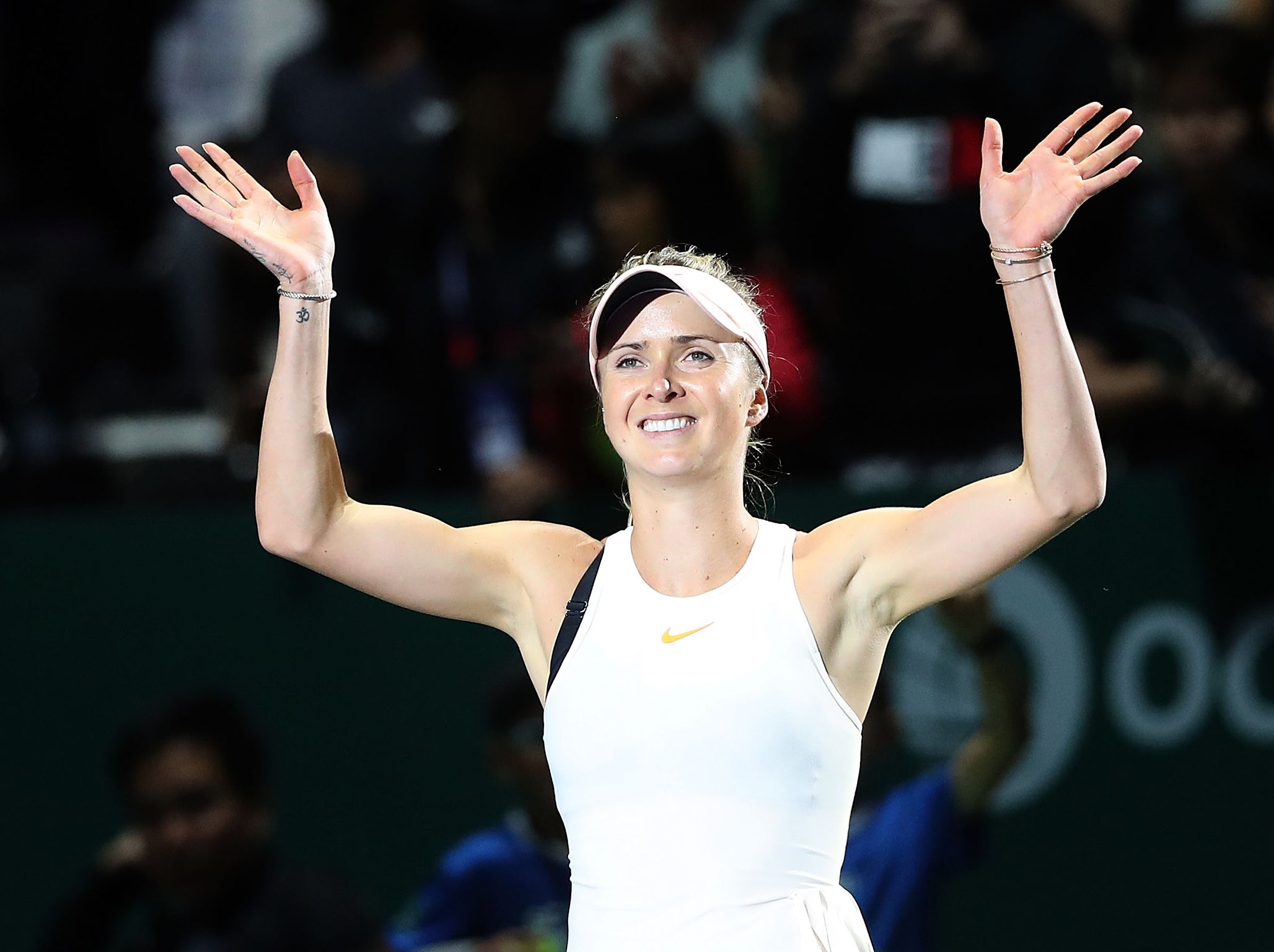 Defending champion Caroline Wozniacki and Karolina Pliskova are the other players in the pool, with Svitolina due to play the winner of that contest next.
Before she fell ill, Svitolina spoke of how important it was to finally beat a player who had a 7-1 head-to-head advantage over her before Sunday's clash.
"Definitely was very important for me. You know, winning this match, definitely gives me lots of confidence," she told reporters.
"I mean, this win definitely now I want to take, you know, as one to go forward, and for all those people and haters that were saying that I don't deserve to be here and I'm not good.
"So, yeah, I think this, until the next match I can really enjoy this win."
After she returned to the stage, Svitolina said she hoped to recover in time for what she expected to be another tough match.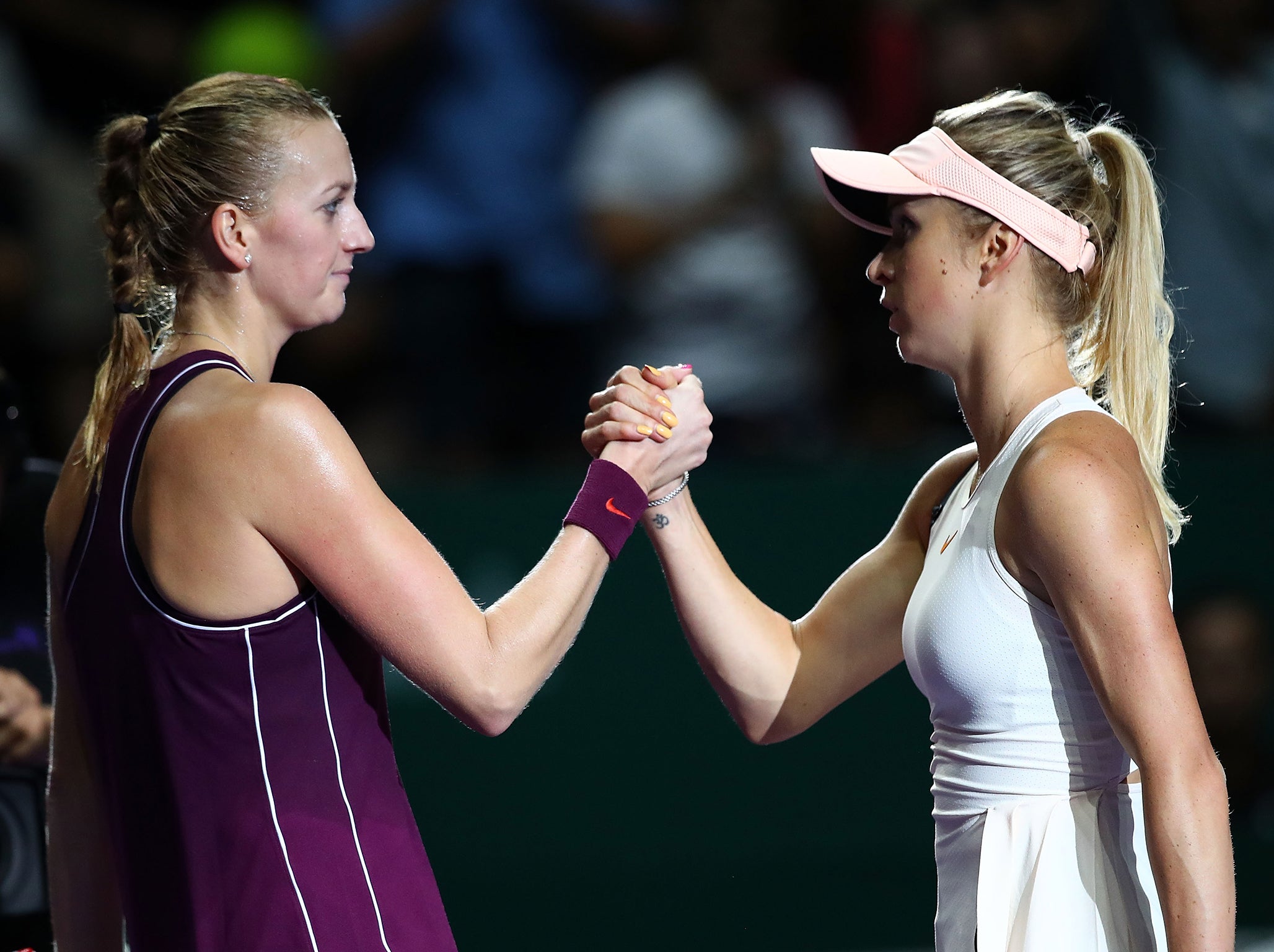 "It's not going to get harder and harder. It's already very, very hard, each match. I already had the match today which was, you know, extremely hard for me, because I lost seven times against her," she added of Kvitova.
"So, I mean, you couldn't ask for a harder start, I think.
"So it's going to be good match next match. I will just try to recover and be ready for the next one and, be ready for anything and just fight."
Follow the Independent Sport on Instagram here, for all of the best images, videos and stories from around the sporting world.
Source: Read Full Article