Novak Djokovic news LIVE: Tennis star faced with deportation threat amid false reports Serbian arrested
Novak Djokovic has been successful in his fight to quash the decision to rescind his Australian visa in the Federal Circuit Court of Australia, paving the way for him to defend his Australian Open at Melbourne Park.
The saga is not finished despite the Australian government failing to push the hearing back by 48 hours with Judge Anthony Kelly stating: "We all play by the same rules. Stated in other terms: those rules were not observed."
The interview transcripts with Australian Border Force were released as part of the case, while a possible three-year ban from the country still hangs over Djokovic's head given the potential for a discretionary call from the immigration minister to supersede the home affairs minister who was included as part of the court case.
The decision has rocked the world of tennis, with Rafael Nadal labelling the episode as "a circus" after commenting on the latest development. While Andy Murray has mocked Nigel Farage's opportunistic views on the matter.
Djokovic was successful after the case pushed the issue over whether Australia's government and border force made errors in their handling of Djokovic's visa and their decision to revoke it. The Serbian claimed he satisfied the requirements for a medical exemption because he contracted Covid-19 in December. After lengthy testimony Judge Kelly moved to quash the original decision and ordered the 34-year-old be released from detention immediately. Follow all the latest news and reaction from Djokovic's hearing below.
Recommended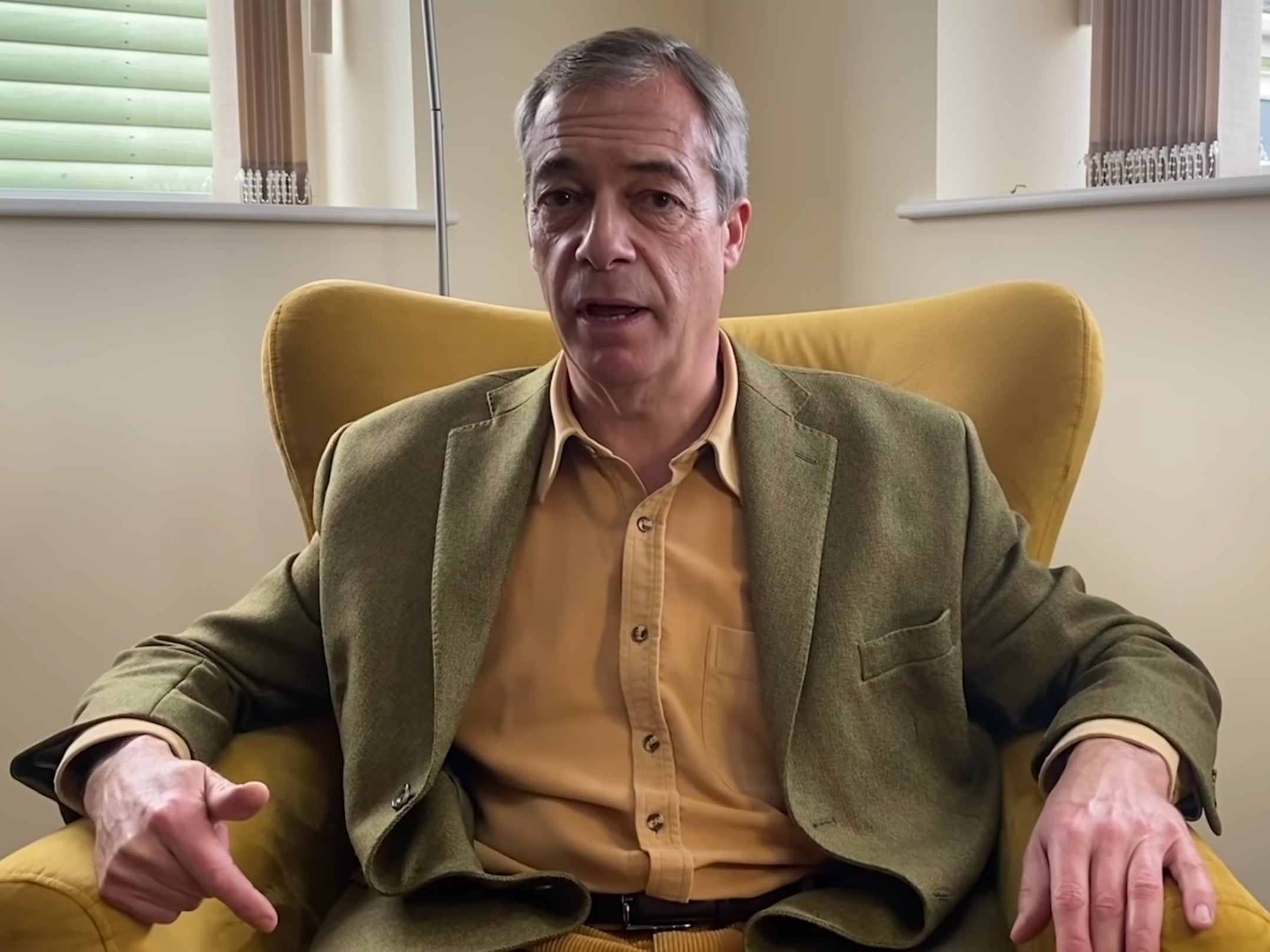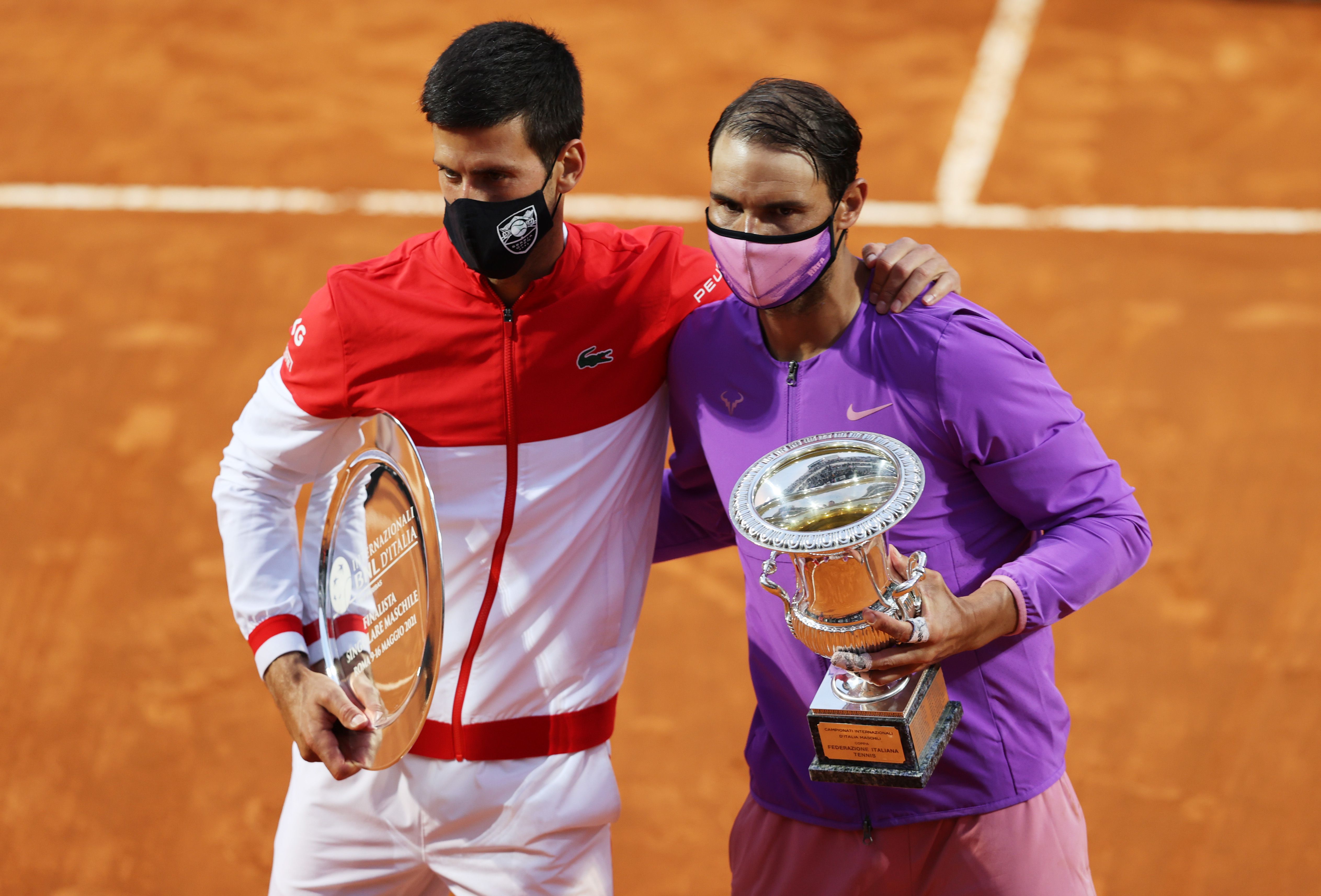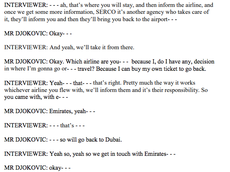 Why Djokovic won his case
As predicted it was Djokovic's experience at the airport upon arrival in Australia that proved key to his case.
Judge Kelly ruled that border control didn't give Djokovic enough time to respond after notifying him of their intent to not grant him a visa with the world number one unable to contact his agent or legal representation.
The government admitted as much ending their case.
Djokovic is now free to enter Australia, pending further intervention from authorities, with the Australian Open a week away.
What's coming up?
Djokovic is due to give a press conference at 1pm GMT with his family.
Srdan Djokovic said his son with take part in a planned family press conference via a video link. The family had been due to address the media around now but the event has been put back to 1300 GMT (midnight in Australia), Djokovic senior told the BBC.
Djokovic won his appeal to stay in Australia earlier today but could be met with further government intervention.
Novak Djokovic could be banned from Australia for three years despite winning visa appeal
Novak Djokovic could still be banned from Australia for three years despite winning his visa appeal court case.
Djokovic was released to Australia on Monday evening in Melbourne, but the federal minister for immigration maintains the government may pursue further powers to cancel the Serbian's visa again.
Christopher Tan, the lawyer acting for the government, he told the court that the Minister for Immigration is now contemplating "personal power of cancellation".
Should the government pursue that process and succeed though, it would raise the prospect of the Serbian being banned from Australia for three years.
Judge Anthony Kelly thanked Mr Tan for the warning, adding: "I could have been something approaching incandescent if I had discovered that for the first time… this evening or the early hours of tomorrow."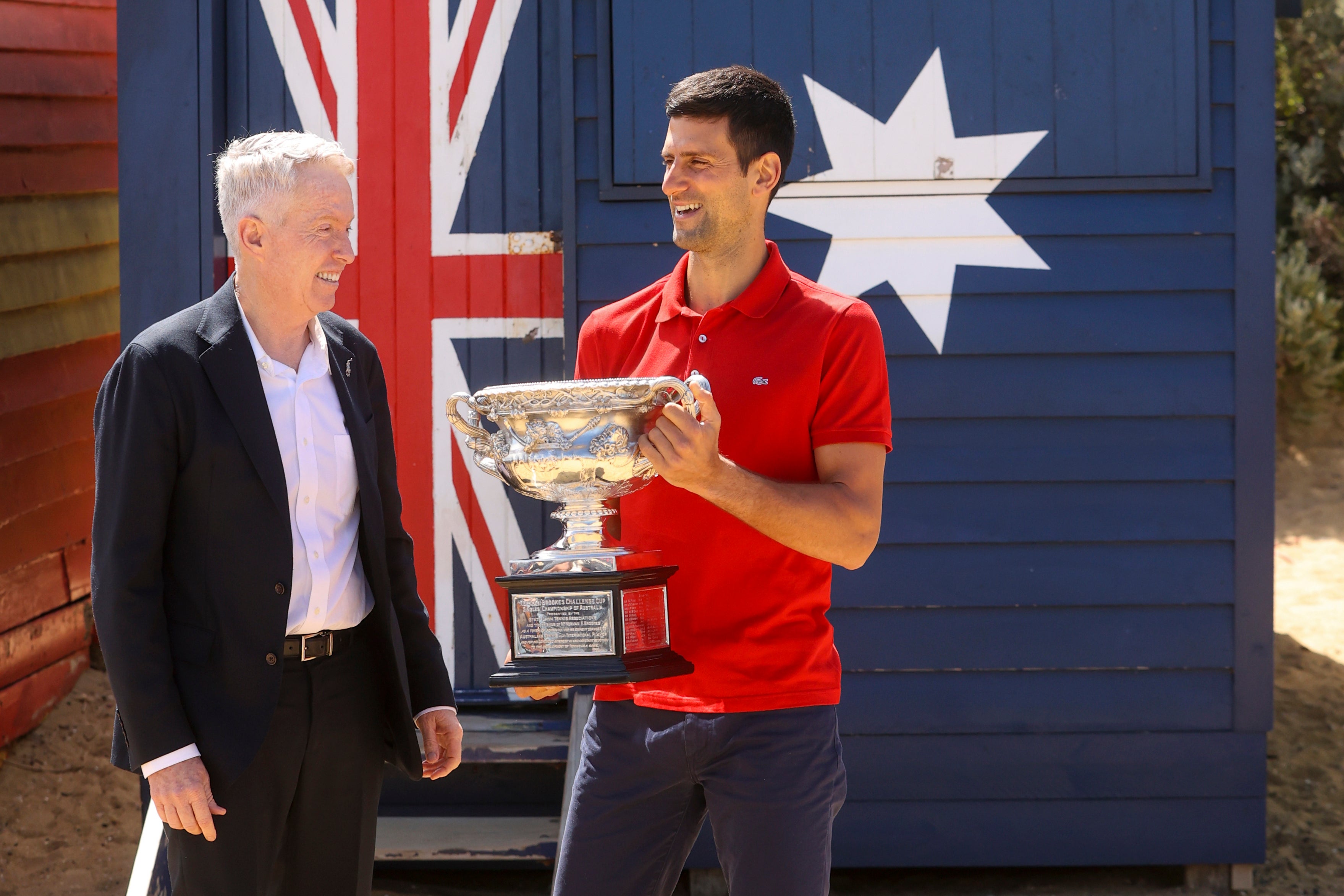 Novak Djokovic could be banned from Australia for three years despite winning appeal
The cancellation of the Serbian's visa was quashed by a judge in Melbourne on Monday
Djokovic parents expected to do press conference
Djokovic's parents, Srdan and Diana, are expected to do a press conference at 10pm Australian time (11am GMT).
This comes after their son won his appeal to stay in Australia and the government continue to decide whether to re-cancel his visa.
Stay tuned for all updates.
Djokovic potential visa re-cancellation "defies common sense"
Serbia's parliamentary speaker, Ivica Dacic, said on Monday he was concerned tennis star Novak Djokovic could still be deported from Australia despite winning his court case over his visa and vaccination exemption.
The world number one in men's tennis was released on Monday, after a court quashed the cancellation of his visa to enter the country, where he is aiming to claim a record 21st Grand Slam title at the Australian Open from Jan. 17.
"The process should have ended when the court ruled on the matter," Dacic told Happy TV.
"The Australian authorities have obviously chosen to deport him, which also includes a three-year ban on entering Australia. It defies common sense," Dacic, who used to be Serbia's foreign minister, said.
People in Belgrade, Djokovic's hometown, hailed the Australian court's decision to revoke his entry ban, but his family raised concern that authorities could still cancel his visa.
"The latest information is that they want to imprison him. He is with his lawyers on the premises," the player's brother Djordje Djokovic told Prva TV.
He also said that his brother's personal belongings had still not all been returned to him.
Members of the public in Serbia also voiced their support for the player.
"He is the greatest. He is not guilty. I think the (court) decision was the right one," Viktor, 20, from Belgrade told Reuters. "At the beginning I was furious and angry he was not vaccinated and for allowing that to happen. But at the end this turned out to be a political matter," Vanja told Reuters.
Clarification of four hour decision time
Earlier today it was reported Australia's immigration minister Alex Hawke had four hours to make a decision on re-cancelling Djokovic's visa.
However, it's now being suggested that would only apply if Djokovic was re-interviewed. That hasn't happened and so the government have time to make a decision on the star's visa status.
Djokovic wants to remain in Australia for the Australian Open which begins on 17 January.
Rafael Nadal slams Novak Djokovic 'circus' ahead of Australian Open
Rafael Nadal has said Djokovic's visa situation has developed into a "circus" ahead of the Australian Open in a week's time.
The world no. 1 won his appeal to stay in Australia earlier today but could see more government intervention with a re-cancellation of his visa in coming days.
Nadal, who is competing at the tournament, told Spanish radio station Onda Cero: "Whether or not I agree with Djokovic on some things, justice has spoken and has said that he has the right to participate in the Australian Open and I think it is the fairest decision to do so, if it has been resolved that way.
"I wish him the best of luck. On a personal level, I'd much rather he didn't play!"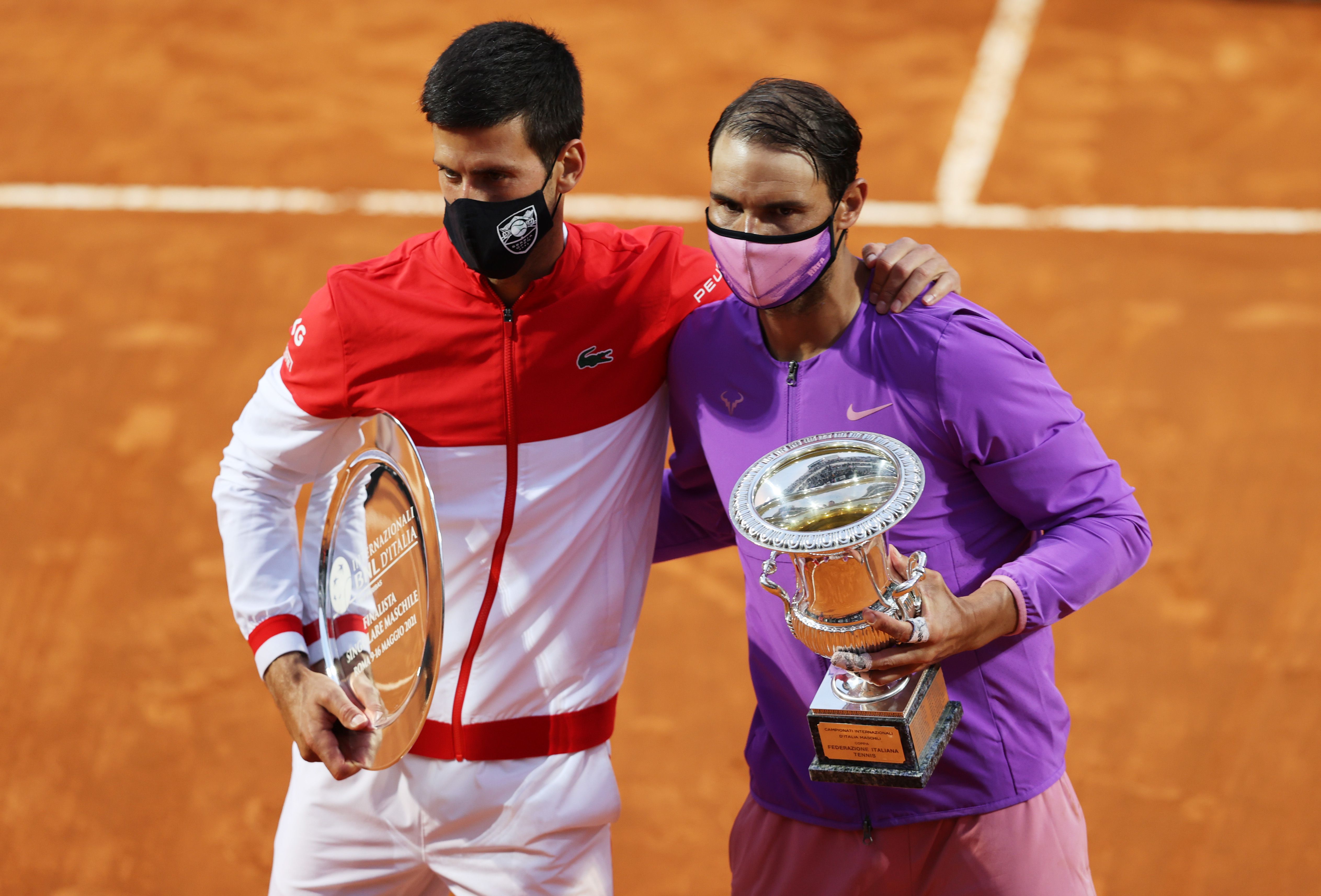 Rafael Nadal slams Novak Djokovic 'circus' ahead of Australian Open
The Spaniard joked that he would prefer the Serb to miss the tournament to boost his own chances of breaking a three-way tie with Roger Federer on 20 Grand Slams
Decision to re-cancel Djokovic's visa "ongoing"
Reports suggest Australia's immigration minister Alex Hawke has confirmed the decision to re-cancel Djokovic's visa are "ongoing".
That means Djokovic will be free this evening but further interventions could be made in the coming days. Just moments ago a car was seen leaving the CBD tower where Djokovic has been since his appeal hearing.
It's unclear if the world no. 1 was in the car.
Reports suggest police use pepper spray on Djokovic fans
Reports have suggested police have pepper sprayed Djokovic fans after they blocked a car which Djokovic was believed to be in.
The car left the CBD tower, where Djokovic is, and was surrounded by supporters. Police began to move people away from the car but they reportedly shoved officers and verbally abused them. At this point police allegedly pepper sprayed them.
It's not known if Djokovic was actually in the car.
Djokovic's appeal decision
Djokovic won his appeal this morning to stay in the Australia in order to compete at the Australian Open, which starts 17 January.
While the government could still challenge the decision and re-cancel his visa, it's being reported the decision won't be made today.
For a recap on the appeal, read the story below:
Novak Djokovic court case LIVE updates: Serbian tennis star to play in 2022 Australian Open after visa cancellation overturned
The world number one is arguing his case to remain in the country to defend his Australian Open crown in the federal court.
Registration is a free and easy way to support our truly independent journalism
By registering, you will also enjoy limited access to Premium articles, exclusive newsletters, commenting, and virtual events with our leading journalists
{{#verifyErrors}} {{message}} {{/verifyErrors}} {{^verifyErrors}} {{message}} {{/verifyErrors}}
By clicking 'Create my account' you confirm that your data has been entered correctly and you have read and agree to our Terms of use, Cookie policy and Privacy notice.
This site is protected by reCAPTCHA and the Google Privacy policy and Terms of service apply.
Already have an account? sign in
By clicking 'Register' you confirm that your data has been entered correctly and you have read and agree to our Terms of use, Cookie policy and Privacy notice.
This site is protected by reCAPTCHA and the Google Privacy policy and Terms of service apply.
Source: Read Full Article