Novak Djokovic news LIVE: World No 1 reportedly 'arrested' after winning visa appeal ahead of Australian Open
Novak Djokovic has won his appeal against a decision to refuse him a visa in the Federal Circuit Court of Australia ahead of the Australian Open. The Australian government tried to push the hearing back by 48 hours but a court order by Judge Anthony Kelly said it had been "refused without prejudice" and that the case would be heard at 10am on Monday.
The case centred around whether Australia's government and border force made errors in their handling of Djokovic's visa and their decision to revoke it. The Serbian claimed he satisfied the requirements for a medical exemption because he contracted Covid-19 in December. After lengthy testimony Judge Kelly moved to quash the original decision and ordered the 34-year-old be released from detention immediately.
Djokovic has been in detention in a quarantine hotel in Melbourne ever since Thursday but was allowed to leave to watch these proceedings elsewhere alongside his legal team and will now be allowed to enter Australia. Follow all the latest news and reaction from Djokovic's hearing below.
Recommended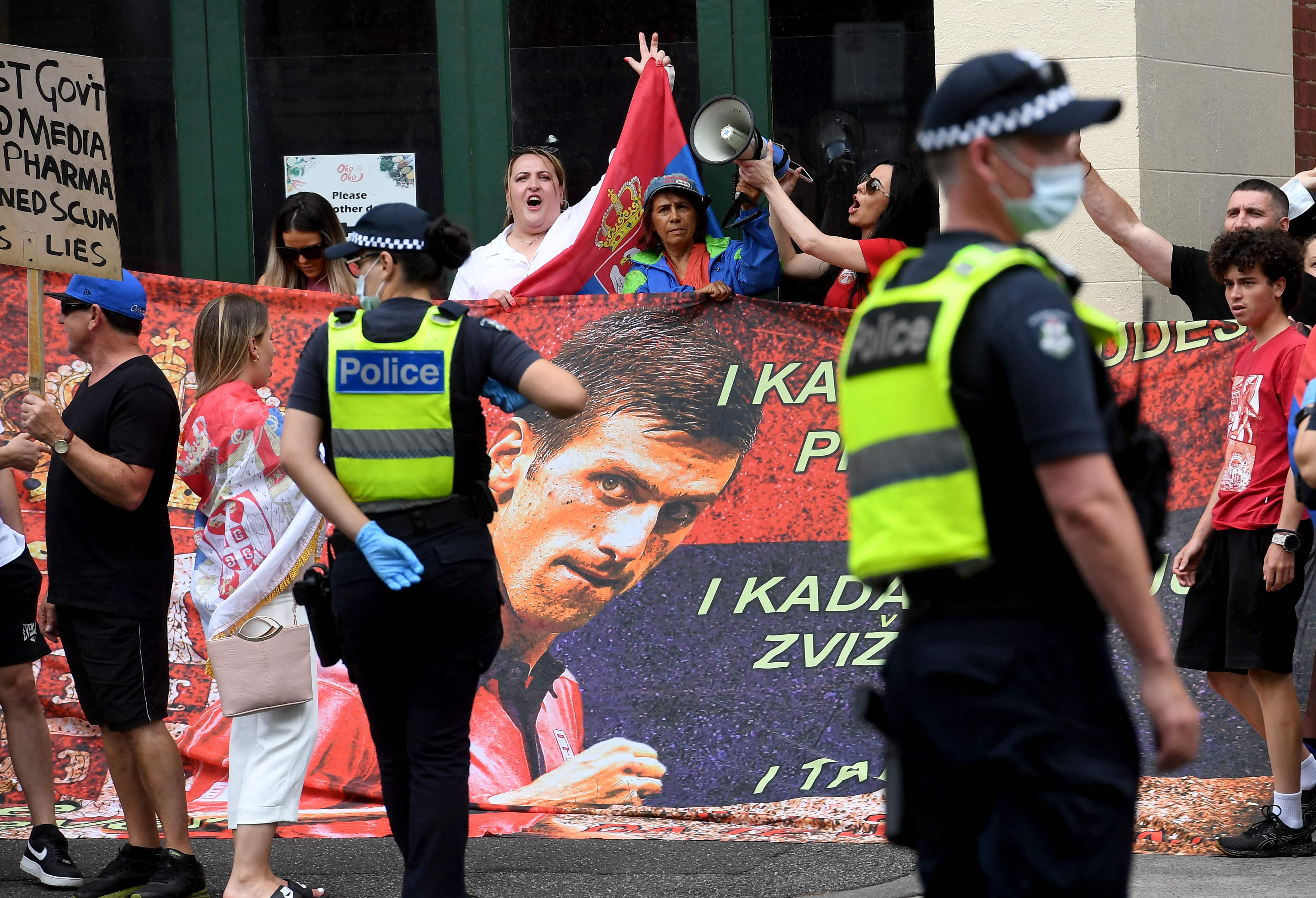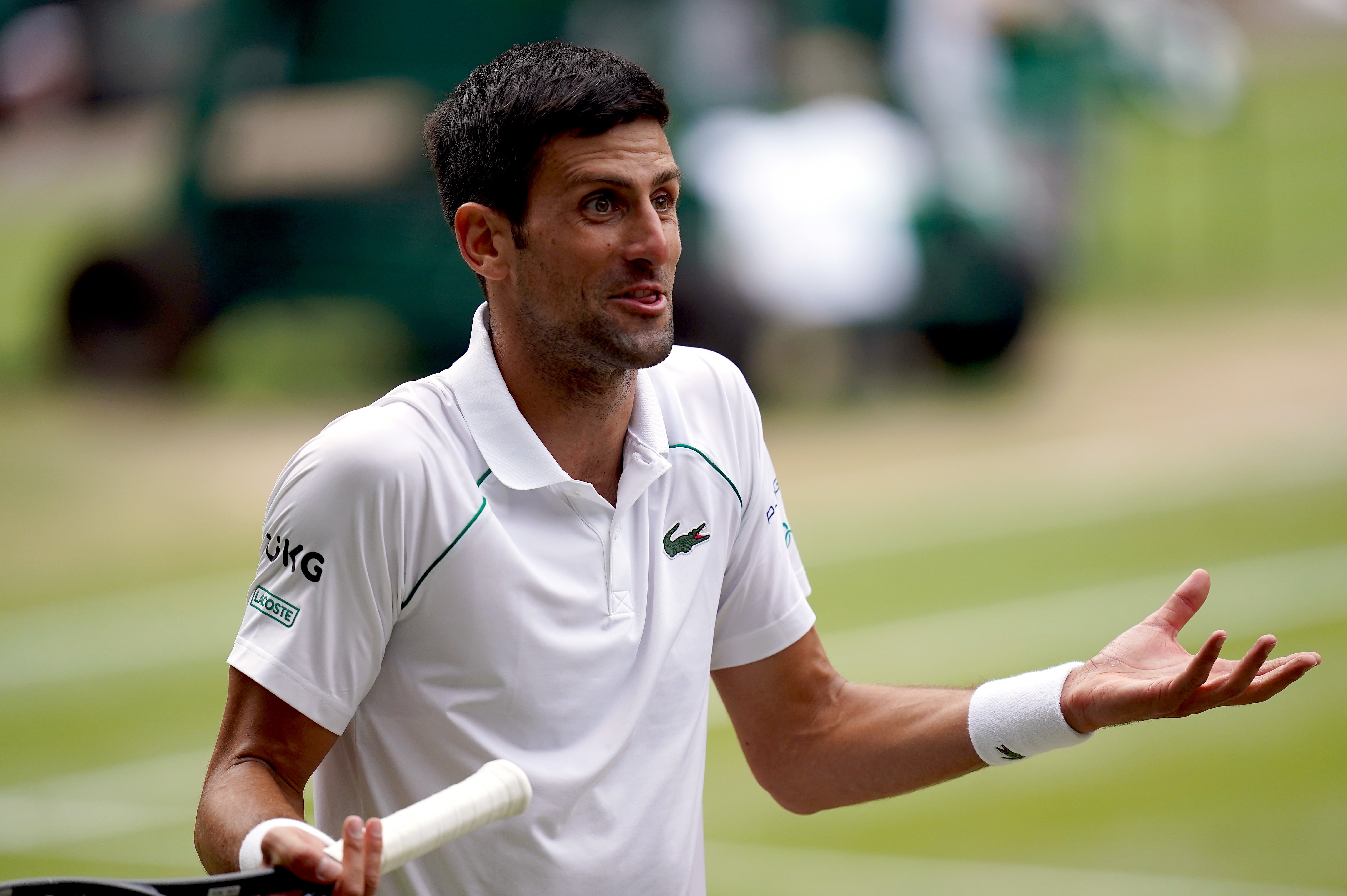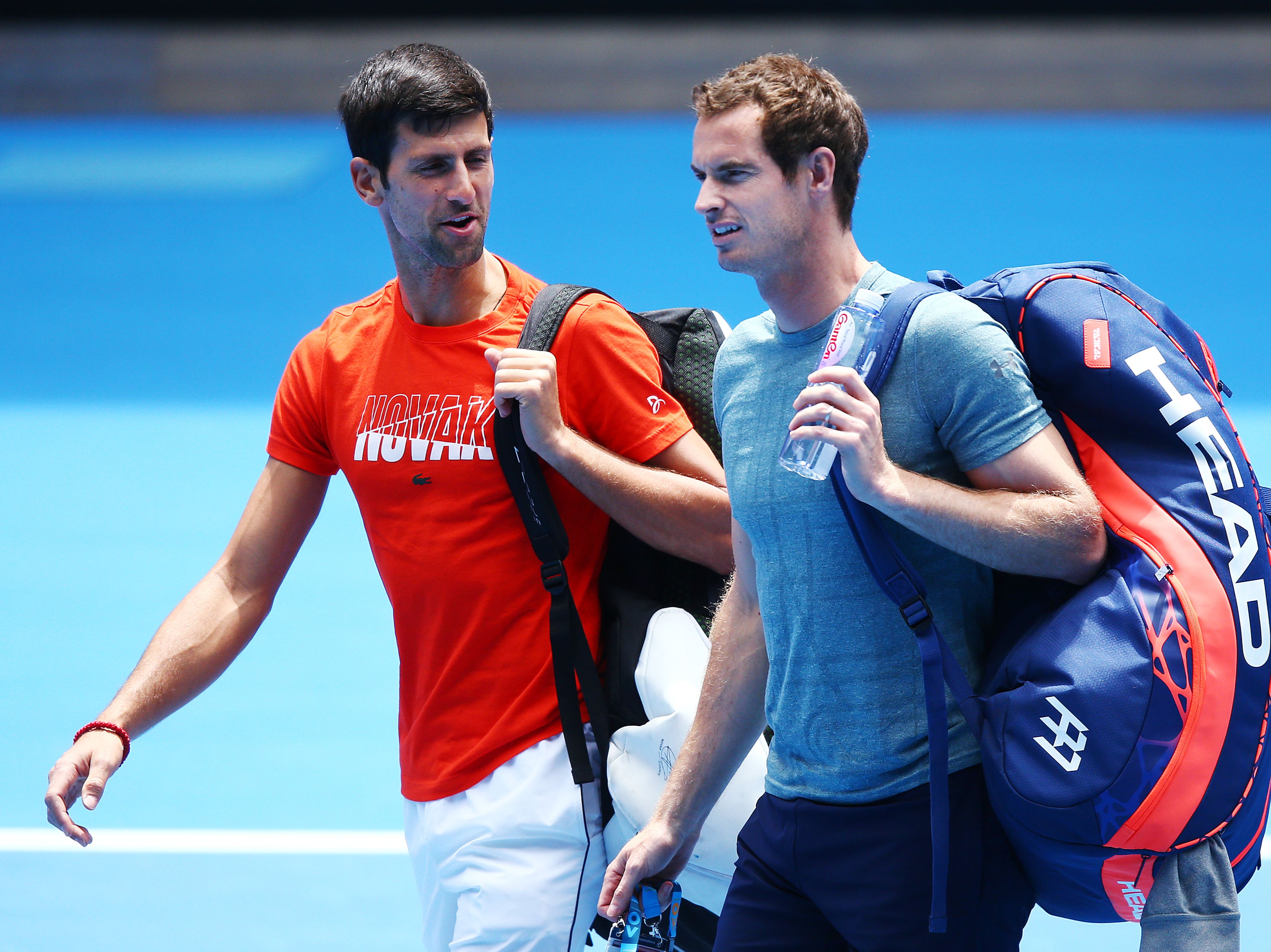 Why Djokovic won his case
As predicted it was Djokovic's experience at the airport upon arrival in Australia that proved key to his case.
Judge Kelly ruled that border control didn't give Djokovic enough time to respond after notifying him of their intent to not grant him a visa with the world number one unable to contact his agent or legal representation.
The government admitted as much ending their case.
Djokovic is now free to enter Australia, pending further intervention from authorities, with the Australian Open a week away.
Nick Kyrgios tests positive for Covid to cast doubt on Australian Open appearance
"Hey everyone, I just want to be open and transparent with everyone," Kyrgios wrote on an Instagram story.
"The reason I have had to pull out of Sydney is because I tested positive for COVID. I am feeling healthy at the moment with no symptoms.
"I wish everyone all the best and to stay safe where you can.
"If all goes well I will see you all at the Australian Open."
Djokovic: Arrest reports
There are reports suggesting Djokovic is being arrested as Australia's immigration minister has four hours to re-cancel his visa. Djokovic won his appeal to stay in Australia earlier today but could be met with further intervention from the government.
The latest information, which hasn't been confirmed, is that law enforcement are at the office of Djokovic's lawyers.
More on this as it develops.
Novak Djokovic waiting at lawyers' office in Melbourne's CBD
Novak Djokovic is believed to be inside the CBD tower above its carpark off King Street on the western side of Melbourne's CBD.
His lawyers, at their Melbourne office, have been joined by about a dozen Victoria Police officers and several private security guards, according to Sydney Morning Herald.
Novak Djokovic 'arrested' after winning appeal over visa, says father
Novak Djokovic has been arrested according to his father Srdjan Djokovic.
The Serbian is at his lawyers' office, with 7NEWS Melbourne reporting he is set to be rearrested.
The immigration minister retains the right for a discretionary call on Djokovic's visa, taking over from the home affairs minister running the court case.
Djokovic wins his appeal
World no. 1 Novak Djokovic has won his appeal to stay in Australia and the decision came down to his treatment upon arrival in Melbourne.
Authorities could further prevent him from staying in the country and latest reports suggest he has been arrested. That news has not yet been confirmed.
If Djokovic does stay he has a week to prepare for the Australian Open which starts on 17 January. He will be targeting a 21st Grand Slam win which would be a record in men's tennis.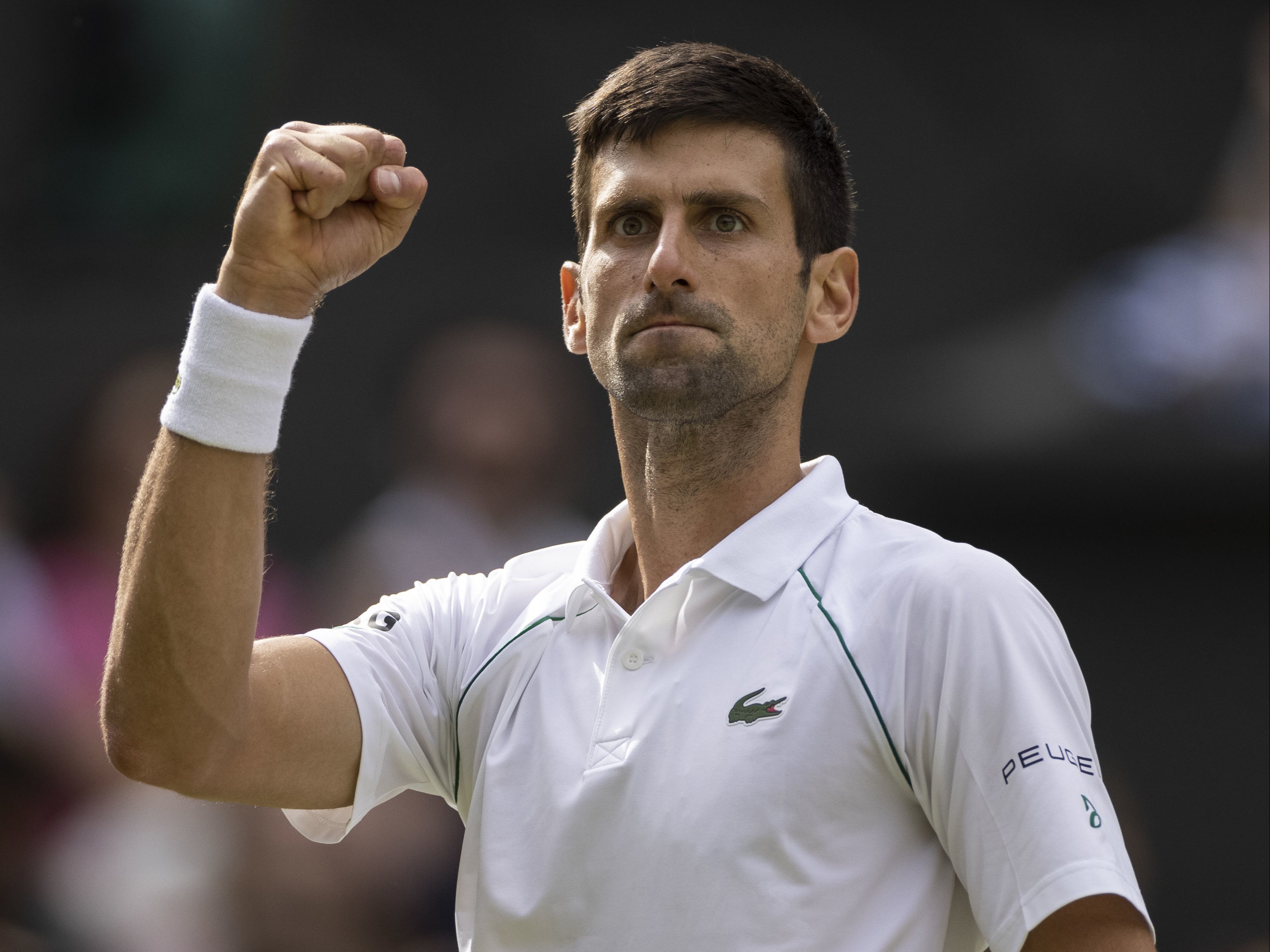 Novak Djokovic wins appeal against deportation from Australia
Judge Anthony Kelly quashed the visa cancellation and ordered the Australian Government to pay legal costs and release Djokovic from detention
Novak Djokovic confirms positive Covid test dates and vaccination status
Novak Djokovic confirmed he has tested positive for Covid-19 on two occasions and that he is not vaccinated to Border Force in interviews from documents surrounding his visa appeal.
Djokovic claimed he tested positive for Covid-19 on 16 December and returned a negative test on 22 December.
INTERVIEWER: So the interview is being recommenced at 5.20am. Okay – I have already served you with the notice of intention to consider cancellation and at the moment you need – what have you have advised me is that you need rest and up to 8/8.30. And that's when you would be able to speak to your solicitor again.
DJOKOVIC: Yes.
INTERVIEWER: And get some more information.
DJOKOVIC: Yes.
INTERVIEWER: So that's absolutely fine, because I have spoken to my supervisors and they're more than happy to – – –
DJOKOVIC: Okay great.
INTERVIEWER: – – – for you to have rest. So any more questions?
DJOKOVIC: No more questions for now.
INTERVIEWER: So what's going to happen is, because I'm going to be finishing my shift, so this case is going to be handed over to another team. Another case officer is going to come out, and speak to you. They'll introduce themselves – – –
DJOKOVIC: Okay.
Judge Anthony Kelly claims that deal was then "reneged", with interviewer 2 coming in at 6.07am and telling Djokovic no responses could mean "a decision might be made based on the information that's at hand now".
The interviewer then tells Djokovic he will be transported to a hotel by government contractor Serco.
DJOKOVIC: Well as I said before, I just, what I can say is that, I'm surprised that there is insufficient information on the very reason why I was granted the medical exemption by Victorian state independent medical panel which confirmed that I have fulfilled the criteria to enter Australia based on, based on the criteria that they have imposed which is not on the paper which you read to me and that is if you had encountered or had a positive Covid PCR test in the previous six months, and you can provide the negative PCR test and the sufficient amount of antibodies, then you are granted access and that's exactly what happened in the whole process. So we provided — I provided medical documentation, on 16 November, I was positive on PCR, PCR test positive COVID-19, 22nd I was negative. I sent the blood analysis for my antibodies and had a sufficient amount and I was granted the access to Australia and I received the documentation that supported my medical exemption and the travel declaration coming from the federal government.
INTERVIEWER: Okay. Is there anything else you would like to add?
DJOKOVIC: No.
Novak Djokovic reportedly arrested after winning visa appeal
Novak Djokovic has reportedly been arrested, according to his father.
The Serbian player was released from detention earlier today after winning his appeal over the cancellation of his visa.
And now reports suggest Djokovic has been arrested.
Novak Djokovic won his appeal based on procedural fairness, Australian government claims
The Australian government maintain that Novak Djokovic won his appeal based on procedural fairness.
They have said though, according to The Age in Australia, that they do not believe Djokovic has valid vaccination exemption, hence the potential to cancel his visa on this basis alone.
Allen Cheng of the Australian Technical Advisory Group on Immunisation (ATAGI) maintains prior infection has never been valid as a travel exemption.
Andy Murray lampoons Nigel Farage with cutting tweet over Novak Djokovic saga
Andy Murray has mocked Nigel Farage with a cutting tweet after the former politician celebrated Novak Djokovic's successful appeal against deportation from Australia.
Djokovic's legal team won their case for the Serbian star to remain in the country, after his visa was initially revoked by the Australian Border Force and the player was caught up in an international diplomatic storm.
Djokovic has publicly stated his position against vaccinations in the past and has not had the Covid-19 vaccine, but claims to have tested positive for Covid in mid-December which made him exempt from Australia's strict policy on visitors being vaccinated before entering the country.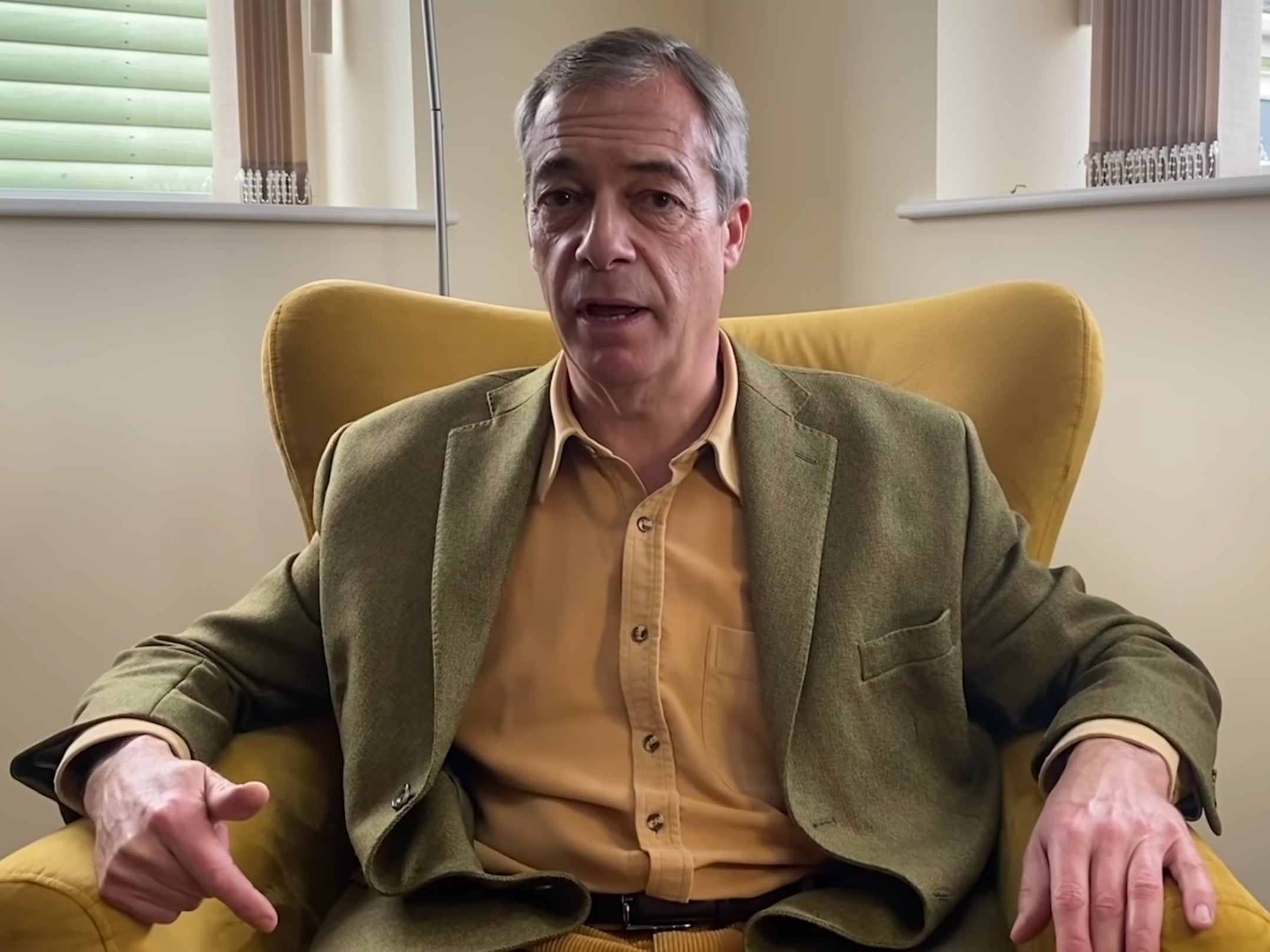 Andy Murray lampoons Nigel Farage with cutting tweet over Novak Djokovic saga
Djokovic's legal team won their case for the Serbian star to remain in the country, to the apparent delight of former politician Nigel Farage
Registration is a free and easy way to support our truly independent journalism
By registering, you will also enjoy limited access to Premium articles, exclusive newsletters, commenting, and virtual events with our leading journalists
{{#verifyErrors}} {{message}} {{/verifyErrors}} {{^verifyErrors}} {{message}} {{/verifyErrors}}
By clicking 'Create my account' you confirm that your data has been entered correctly and you have read and agree to our Terms of use, Cookie policy and Privacy notice.
This site is protected by reCAPTCHA and the Google Privacy policy and Terms of service apply.
Already have an account? sign in
By clicking 'Register' you confirm that your data has been entered correctly and you have read and agree to our Terms of use, Cookie policy and Privacy notice.
This site is protected by reCAPTCHA and the Google Privacy policy and Terms of service apply.
Source: Read Full Article