Sloane Stephens defeats out of sorts Naomi Osaka in clash of US Open Champions at WTA Finals
In a match between the last two U.S. Open champions, Sloane Stephens came out on top.
The 2017 champion beat Naomi Osaka 7-5, 4-6, 6-1 Monday at the WTA Finals, the season-ending tournament for the top eight players in the world.
Both players are making their debut appearances at the tournament, but Stephens appeared to be more composed while Osaka, who became the first Japanese citizen to win a Grand Slam title last month in New York, never seemed comfortable.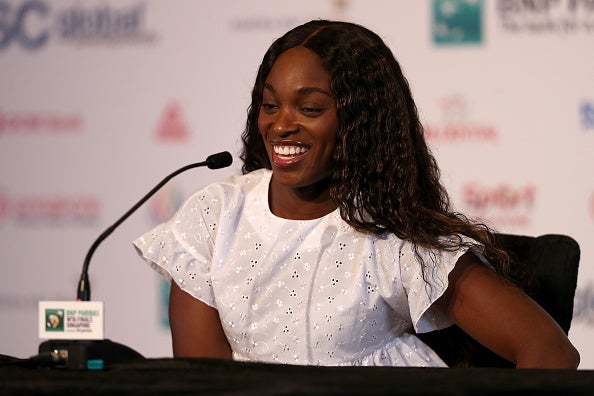 "I'm just really happy to get through and play a good competitive match," Stephens said on court after the match. "I never gave up. I knew she's been playing well and I'd have to play really good tennis to beat her."
Both players struggled to hold serve. Osaka was broken on seven of 19 break—point opportunities, while Stephens was broken on four of 12.
Stephens entered the tournament with 33 wins this season, the least of any of the eight qualifiers. She reached her second career Grand Slam final at this year's French Open, and won the Miami title.
Osaka continually showed her frustration during the match. When she failed to capitalize on four break points in the fourth game of the second set, she made a visible shrugging gesture with both hands.
Stephens gifted the second set to Osaka when she double-faulted on a second set point in the 10th game. But Osaka appeared to be mentally fatigued and only managed to hold serve in the third game of the final set.
Stephens is now 1—0 in the Red Group, while Osaka is 0—1.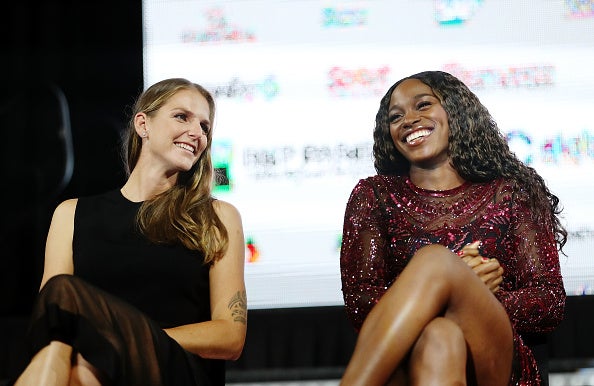 Kiki Bertens defeated Angelique Kerber 6-3 6-4
Kiki Bertens stunned reigning Wimbledon champion Angelique Kerber to claim a thrilling victory on day two of the WTA Finals in Singapore.
The 26-year-old Dutch player triumphed in three sets, recovering superbly from dropping the opener 6-1 by winning the next two 6-3 6-4.
It was Bertens' singles debut in the WTA Finals, and her Red Group victory came in just over two hours.
PA
Follow the Independent Sport on Instagram here, for all of the best images, videos and stories from around the sporting world.
Source: Read Full Article