Johnny Sexton exits as Ireland's best ever but with an even greater legacy
Johnny Sexton retires as Ireland's greatest-ever player

Sign up to our free sport newsletter for all the latest news on everything from cycling to boxing
Sign up to our free sport email for all the latest news
Thanks for signing up to the
Sport email
Very few athletes get the fairytale ending to leave their sport at the top. For every Steve Redgrave (who retired after a fifth straight Olympic rowing gold medal at Sydney 2000), Mark Spitz (who followed a then-record seven Olympic golds at Munich 1972 by hanging up his swimming goggles) or Rocky Marciano (bowing out as heavyweight boxing champion of the world in 1955 with a perfect 49-0 record), there are thousands of greats who step away after one final moment of heartbreak and disappointment.
It might not diminish their legacies but it's not the satisfying finale that Hollywood would have us believe is the norm.
So in that sense, after Ireland's 37 phases of agony against New Zealand led to the latest Rugby World Cup quarter-final exit, Johnny Sexton isn't special. Yet ask almost anyone involved with the game just how much he's done for Irish rugby and you quickly see exactly how special he is.
"You've got to work hard for fairytale endings and we didn't get it but that's life," mused a visibly emotional Sexton after one final gut punch at the Stade de France on Saturday evening. "It's small margins and that's sport. That's life. It's gutting, isn't it?"
'Gutting' probably underplays the emotional impact of that torrid finale in Paris but it was a sentiment echoed by back row Jack Conan as he contemplated life after Johnny.
Recommended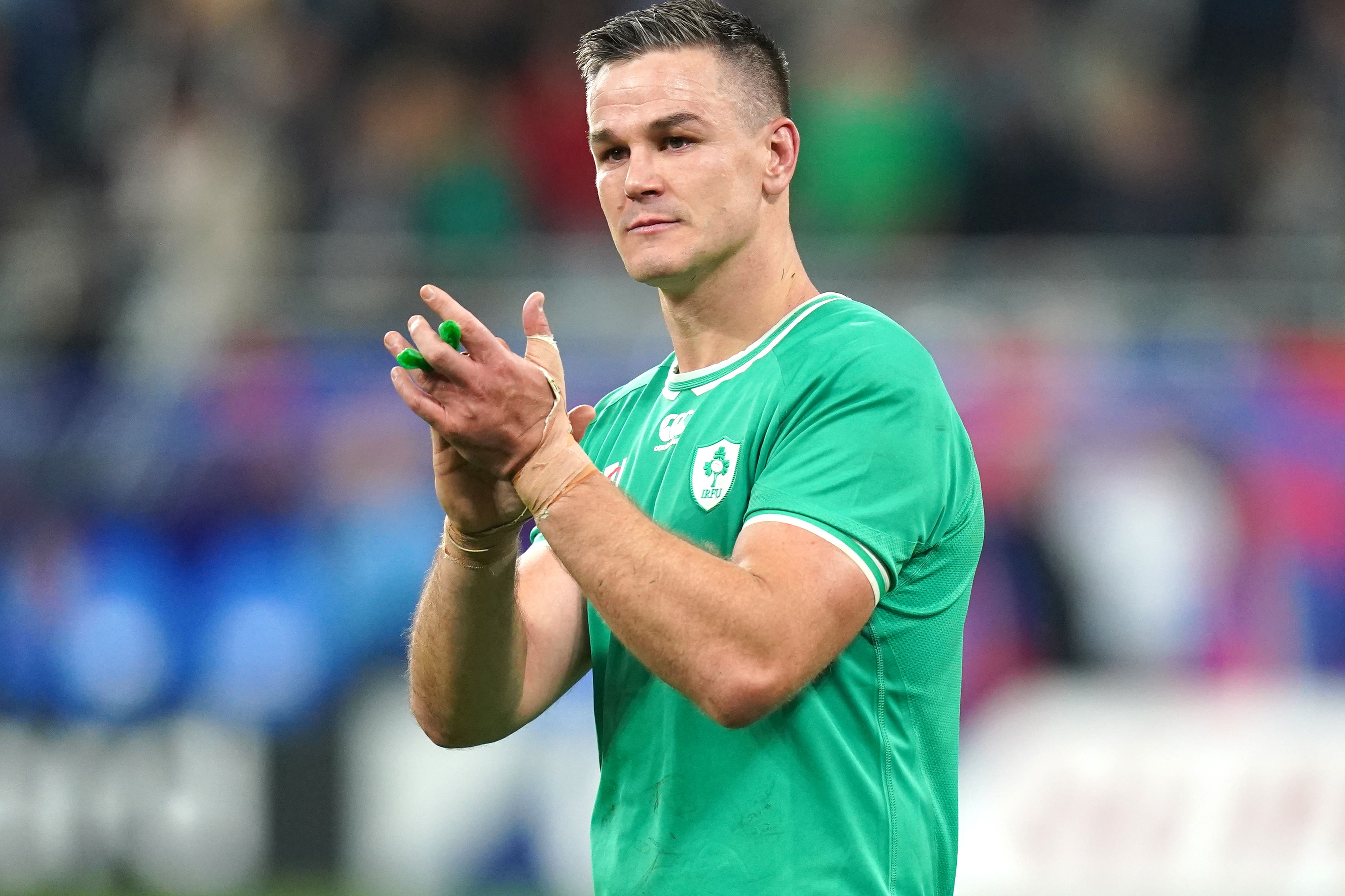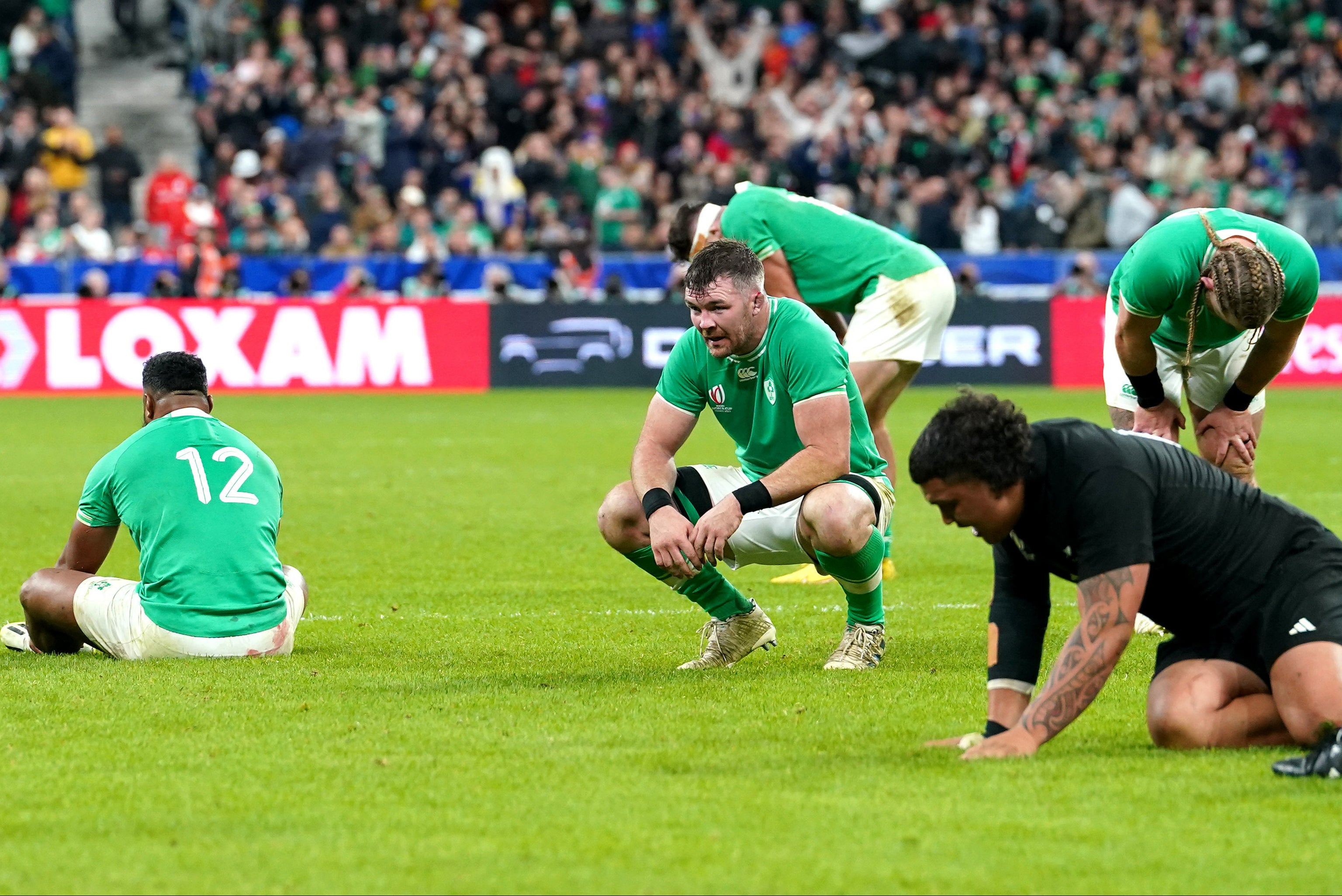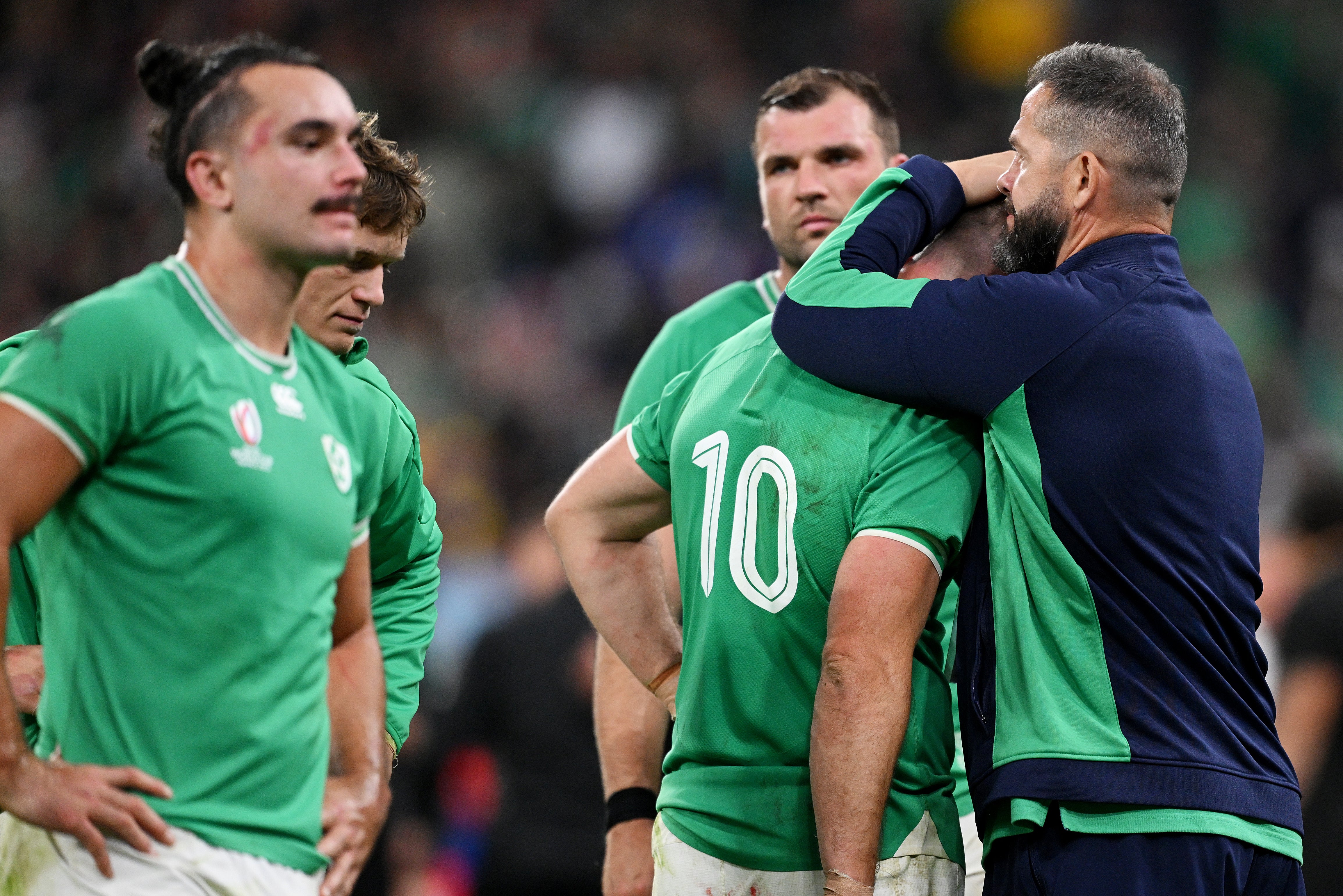 "We're genuinely just gutted that we couldn't do it for Johnny," said Conan. "He's someone who deserves so much for the sacrifices he has made, for the player he is and for the man he is, for the leader that he is.
"He has been everything that has been good about Irish rugby for nearly two decades and to not give him the send-off that he deserves is probably the hardest thing to take. He is how we measure ourselves, he is the standards setter, he is the leader."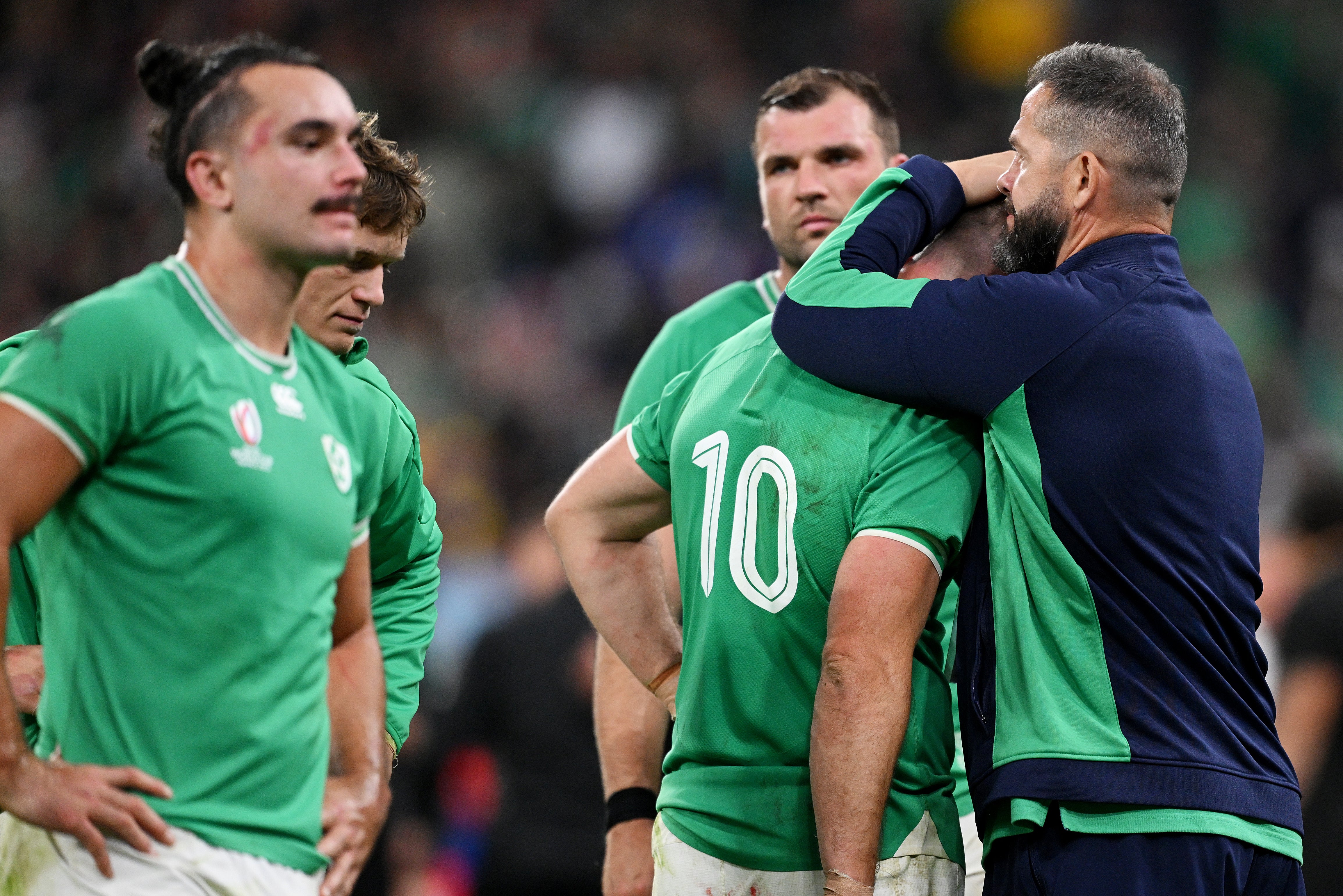 Sexton couldn't led Ireland to one final moment of glory
And therein lies Sexton's enduring legacy. The trophies, awards and consistent on-field brilliance for club and country take care of themselves but the standards he's driven and the transformation of Leinster and Ireland – leading them to the very top of the world's elite – is what makes him unique.
He bows out as a four-time Heineken Champions Cup winner, a six-time Pro14/United Rugby Championship champion, a four-time Six Nations victor, a two-time grand slam champion, Ireland's record points scorer, the Six Nations' top points scorer, a Test centurion, a two-time British & Irish Lion and the 2018 World Rugby Player of the Year.
It will be for the next Irish generation to finally overcome that seemingly insurmountable World Cup knockout hurdle but Sexton's impact has made it more likely.
"I said to the group in the changing room the reason they're going to keep on learning is because of this guy (Sexton) sat beside me here," explained Ireland head coach Andy Farrell after the All Blacks defeat.
"The impact that he's had on the rest of the team over the last four years has been amazing. The way that he's conducted himself as a leader and as a player and the way that he's shown the love of playing for Ireland will be remembered and connected to this group for many years to come.
"Through his example, the younger guys will keep on getting better and striving to be better, there's no doubt about that."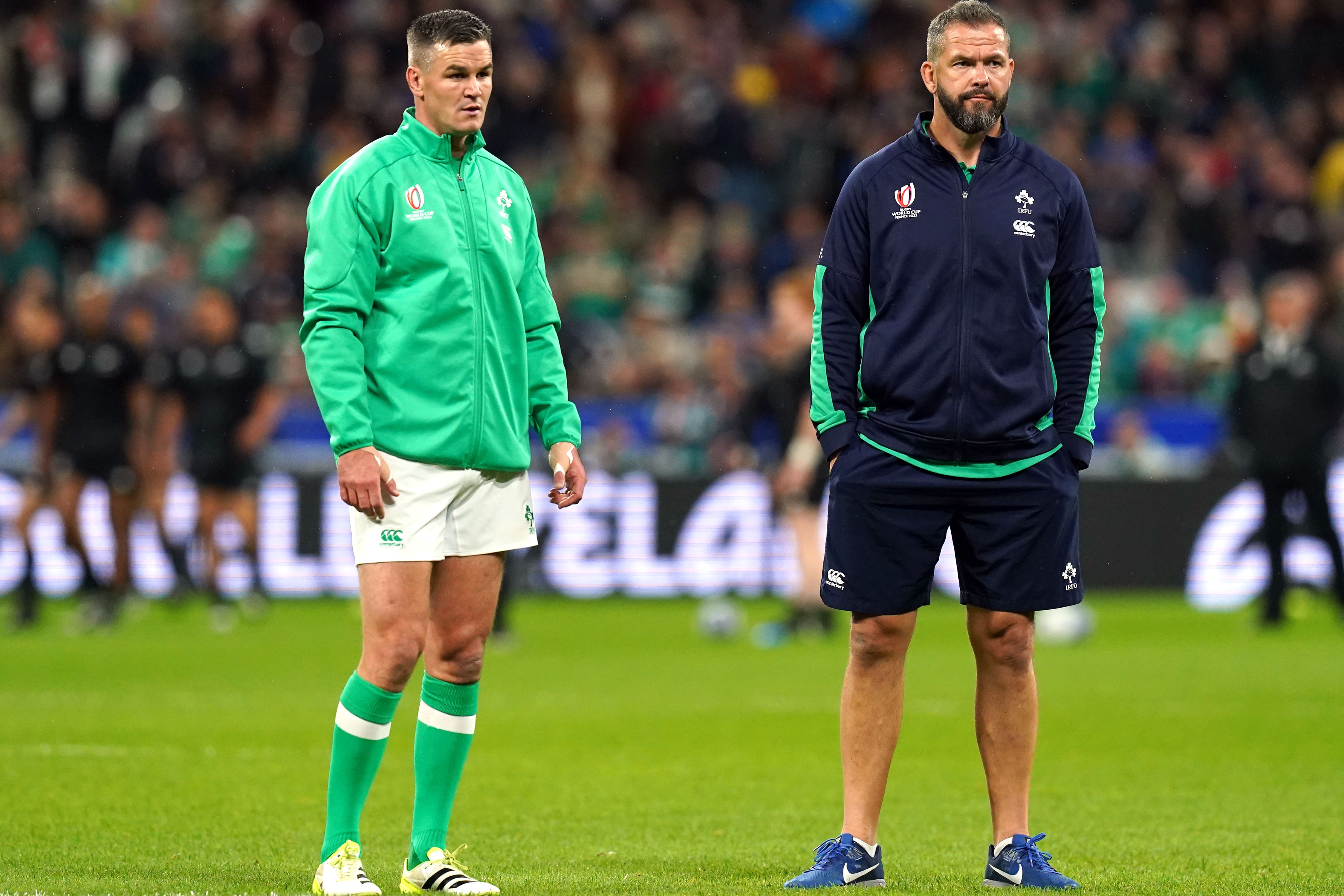 Sexton and Farrell suffered heartbreak but have helped drive Ireland to the next level during this World Cup cycle
Perhaps the only debate remaining is whether Sexton goes down as the single greatest Irish rugby player of all time. By surpassing the Irish record points tally of his long-time rival and the man he has the most complicated personal relationship with, Ronan O'Gara, his status as the greatest fly half was confirmed.
The only remaining legends who could hold a candle to him are probably Jack Kyle, Willie John McBride, Keith Wood, Brian O'Driscoll and Paul O'Connell. All five more than made an impact during remarkable careers and were undoubtedly leaders of their respective teams but the longevity and long-term impact means Sexton edges them all. It's a view that Conan certainly agrees with.
"In my eyes, he is the greatest Irish player of all time for what he has done," added Conan. "It's been an incredible joy of mine to play with him for so many years and to have been in so many dressing rooms with him."
He may not have got the fairytale ending he deserved but Johnny Sexton's legacy will continue to help Irish rugby grow into the future as perhaps an even greater prize.
Source: Read Full Article