Why are England kicking so much at the Rugby World Cup?

Sign up to our free sport newsletter for all the latest news on everything from cycling to boxing
Sign up to our free sport email for all the latest news
Thanks for signing up to the
Sport email
Winning ugly, it is said, is a hallmark of great sides, but it can be an indicator of an average one, too. England have produced performances that only a mother could love in this tournament.
It may depend on how you view a Rorschach contest of a game and the merits of England's kick pressure strategy. Take the positives, as England were understandably inclined to afterward beating Japan in the pool stage, and a bonus point win was job very much done. Japan are not the force of four years ago but produced a stern defensive showing for good periods of the fixture. Their trademark attacking invention tested England's own ramparts, but these held firm – one try conceded in two games is an excellent return.
There must also be some benefit of the doubt extended to both sides for the sloppiness shown in slippery conditions against Japan. The humidity of the ongoing French heatwave is causing all teams problems in handling and taking contact. Errors have been a regular theme of virtually every game at this tournament.
"Ultimately the important thing is that the players find a way," Steve Borthwick reflected afterwards. "In these conditions, it was challenging for both teams.
"Japan kicked the ball 37 times. I'm not sure when you'd see a Japan team kick the ball 37 times. That gives you a sign of the nature of it. In Fiji's win [against Australia], they scored one try off a box kick. That tells you a lot about what the challenge is.
Recommended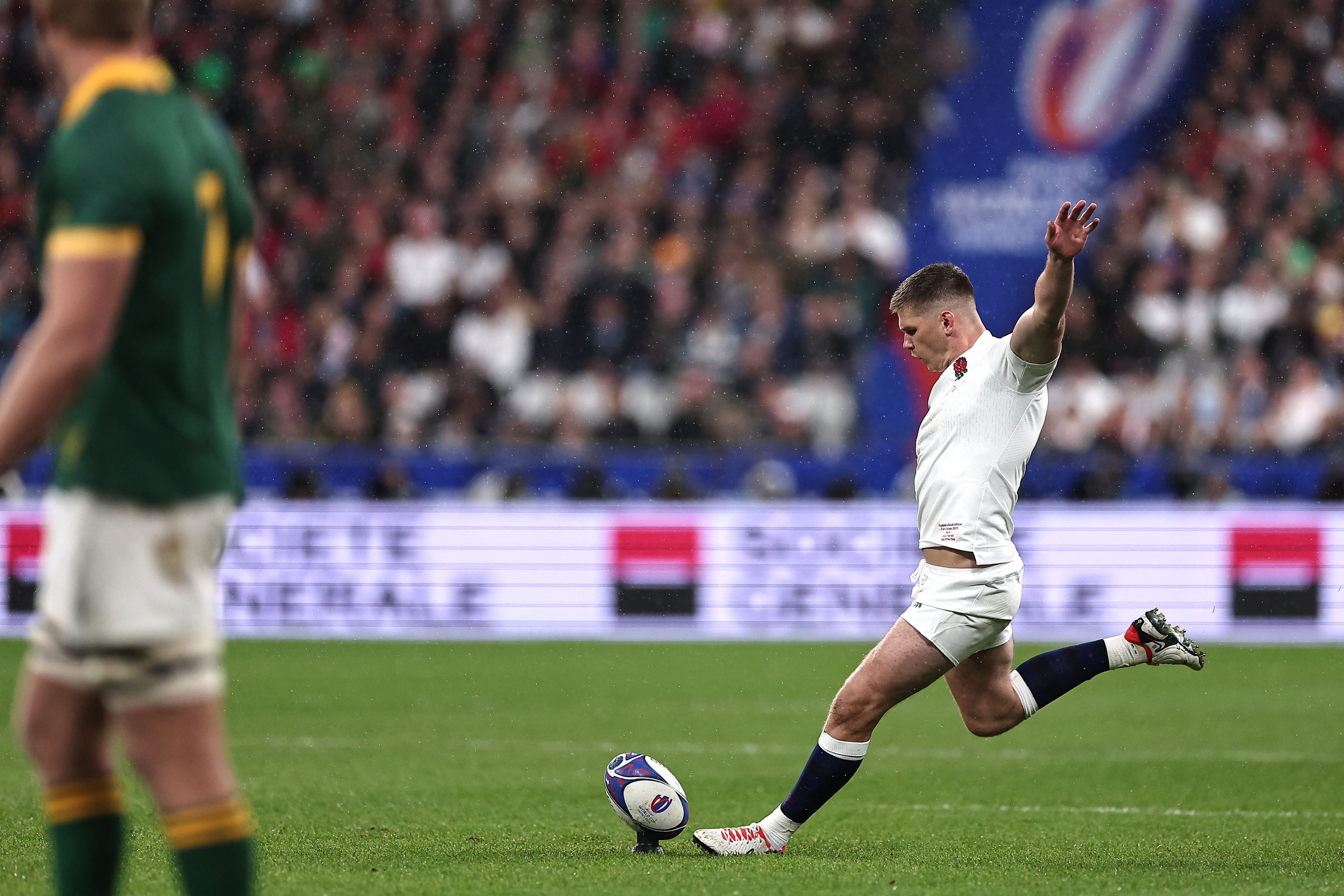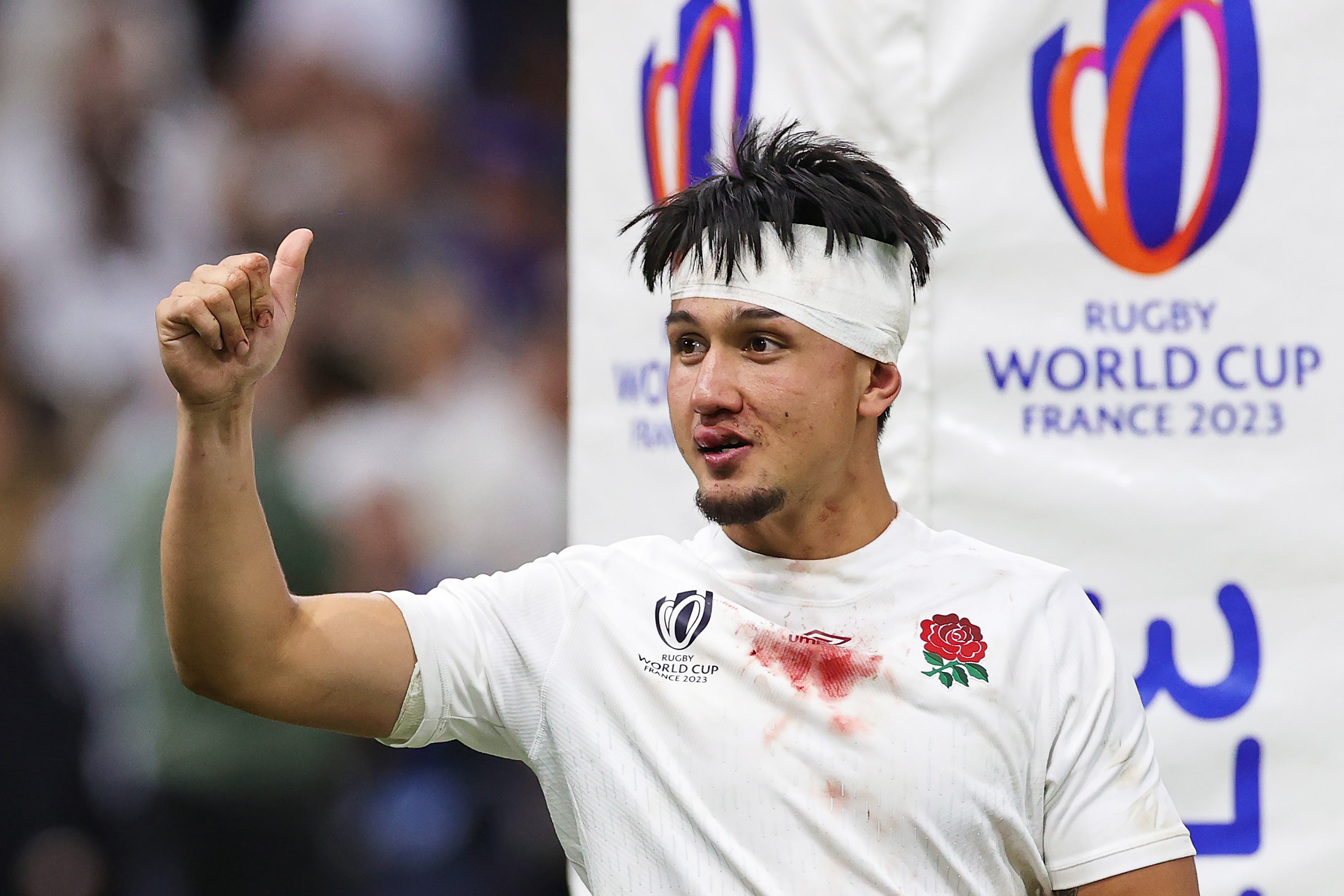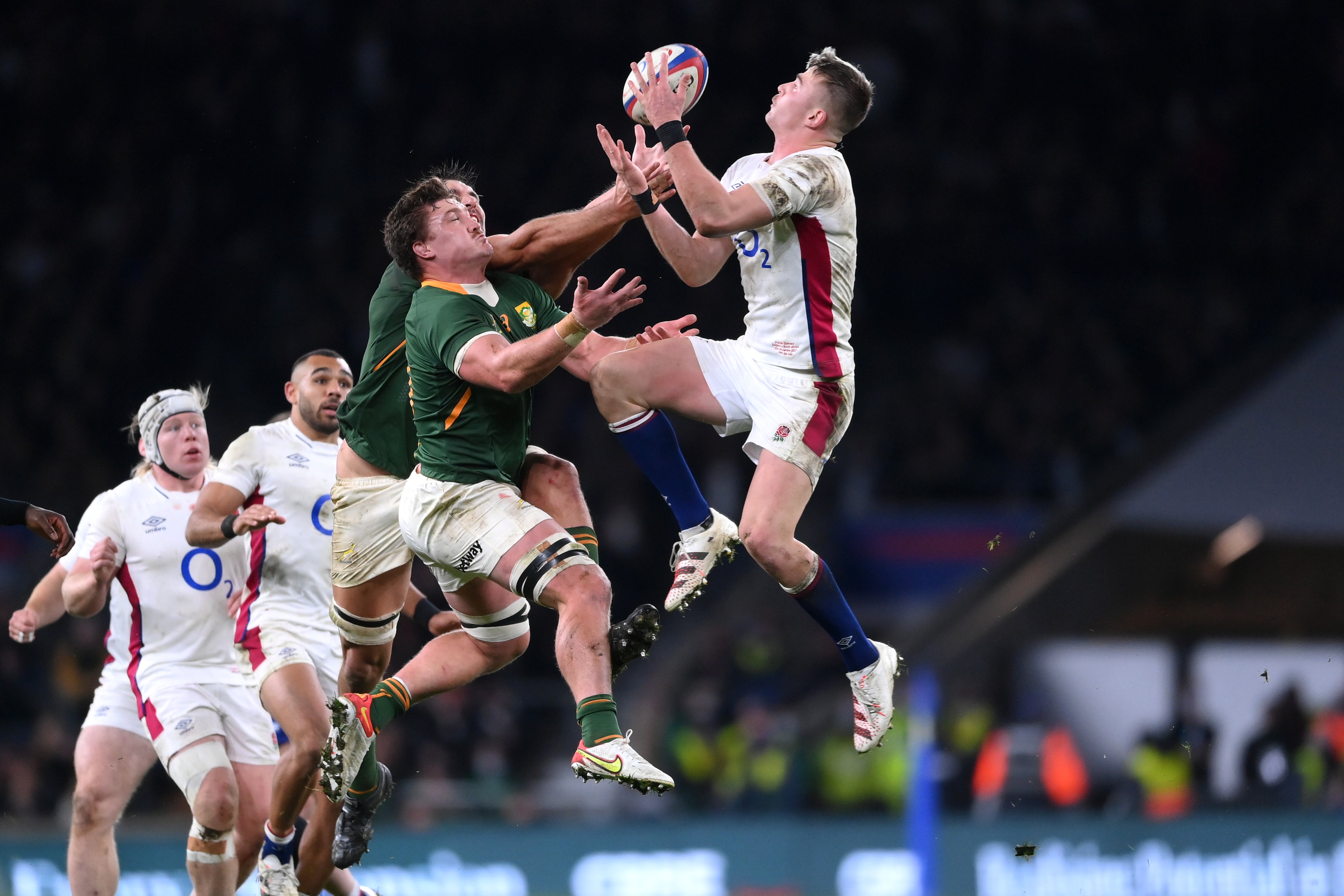 "We knew from what every bit of information was telling us that the last quarter was going to be an important quarter, it was going to be tight. The last quarter was where we needed to accelerate and the boys did that."
The boos apparent during the first hour in Nice suggested that England's fans aren't totally buying in, though Elliot Daly insisted afterwards that the displeasure expressed by supporters was inaudible on the pitch. But come full time, five points were in the bag.
Much of the frustration appeared to stem from a single question: Why are England kicking so much? Words to that effect, often accompanied by an expletive or two, bounced around the rafters throughout the game in Nice and dominated the discussion on the trams back into town.
The approach partly comes out of the lack of time that Steve Borthwick and his staff have had with the squad, with the time to build complexity and cohesion in attack over a four-year cycle not afforded to the coaches. A kick pressure game brought quick dividends at Leicester and is proving an effective strategy in a tournament where holding on to the ball has proved tricky.
Kicking remains a sometimes misunderstood element of professional rugby union. A majority of games are won by teams who kick for more metres than their opposition, while France, Ireland and South Africa, the three best sides at this tournament, all have strong, varied kicking games that they utilise well.
The easy conclusion is that teams should therefore kick as much as possible. As ever, it is not that simple. In American football, there is a correlation between rushing yards and success – teams that run the ball more win most games. But there is no causation – winning teams tend to have their rushing totals inflated by a more conservative gameplan to kill the clock and avoid potentially costly turnovers.
It is unclear, data analysts suggest, how much this is true of kick metres in rugby, too, with the different dynamics of the sport and less developed analytical study making it harder to assess.
But kick well and the nature of modern rugby union makes putting boot to ball a more efficient use of possession than it might first appear. Given the physicality and intensity of breakdown contest, it makes little sense to play phases inside your own half, where any penalisable ruck error will grant the opposition either three points or a punt into your 22.
As the phase count grows, the chance of a turnover logically increases. France seldom play for more than five rucks before kicking and reloading, knowing that if a break is not made early in the passage, little is gained by expending further energy. Appropriately resourcing rucks in outside channels is harder, which can sometimes explain why outside backs turn down chances to take a man on.
England aren't the only ones doing it, either. What was striking about Fiji's win over Australia was how the Pacific Islanders largely abandoned their natural inclination to play late on and instead engaged the Wallabies in extended periods of punting, both draining time out of the game and preventing opportunities for Australia to win penalties. Creative attacking kicking can be a weapon, too – see George Ford's lovely left-footed lob wedge for Freddie Steward against Japan, or Manie Libbok's no-look version last weekend.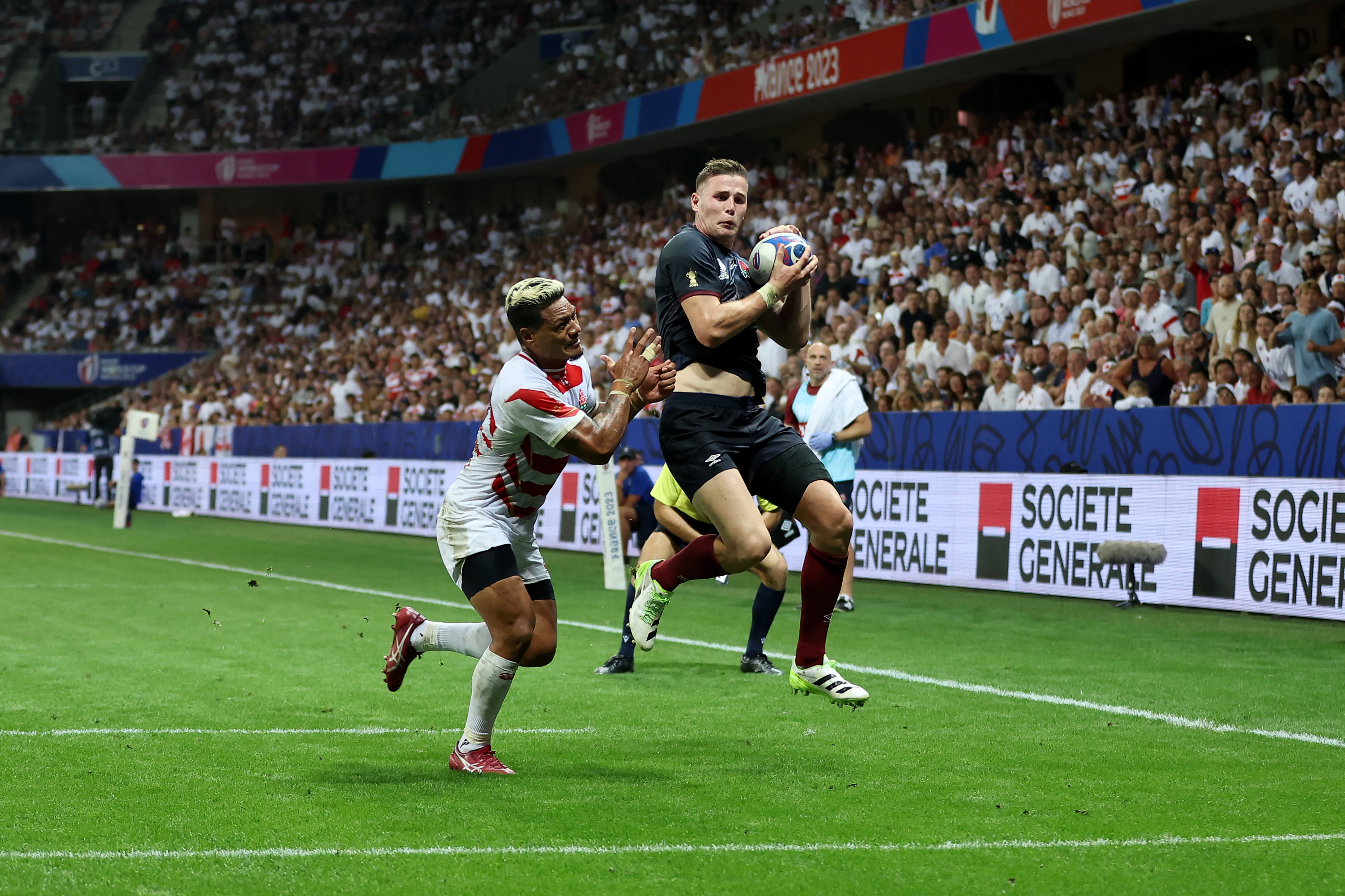 Kicking has enabled England to utilise the aerial ability of players like Freddie Steward
Borthwick's side have shown intelligence in the way that they have used Steward's large wingspan and aerial acumen as a swooping bird of prey, while scrum half Alex Mitchell has also been stationed in the backfield as an extra high kicking option. Kicking accurately and chasing well is obviously key, but these are the parts of England's game that have worked best so far, allied with the fitness improvements for which Aled Walters deserves credit.
With intelligent manipulation of the backfield during kick passages, you can create counter-attacking opportunities. Kicking to contest can work similarly – a good aerial chase can cause chaos or win back advanced possession. This is where France, for example, excel, morphing out of the kicking exchange and having the intricacy of handling and athleticism to exploit the spaces, picking out weary forward chasers, mismatches or misshapen defensive lines.
The question for England is whether they have the players to do that. Marcus Smith has impressed off the bench and in training at full-back, and could be given a starting opportunity against Chile, while Owen Farrell is now available to create intriguing midfield options. England will still need more strings to their bow to mix it with the best sides but, in time, their hope is that the attack will come.
"We are not happy with where we are attack-wise," said Wigglesworth on Monday. "But that is not to do with the kicking game. It is not separate from it, either. It is all part of the same stuff. We want to kick the ball brilliantly so we either get the ball back brilliantly or we kick to score," he continued.
"It's definitely better to kick for position than lose the ball. What we have seen in this World Cup so far, the most successful teams have had a very skilled, efficient kicking game. We are working on ours to make sure it is in the best position it can be." There's a long way to go but England won't be straying too far from their successful strategy just yet.
Source: Read Full Article