England reveal the flaws of Italy's high-risk Spallettiball
Luciano Spalletti gestures on the touchline at Wembley

Sign up to Miguel Delaney's Reading the Game newsletter sent straight to your inbox for free
Sign up to Miguel's Delaney's free weekly newsletter
Thanks for signing up to the
Football email
It was neither Catenaccio nor Cannavaro, nothing from the glorious traditions of Italian defending. There was Alessandro Bastoni contriving to head Marc Guehi's punt backwards, Harry Kane beating the Champions League finalist and Giorgio Scalvini to surge clear and score. Italy were unlocked by one long ball and one centre forward.
For a nation of connoisseurs of clean sheets, it was a particularly damning goal to concede. It was easy to imagine Franco Baresi sweeping up with imperious ease, Paolo Maldini winning the first header, Claudio Gentile resorting to the illegal but preventing the goal. Luciano Spalletti had his regrets after Kane's second goal, and England's third, at Wembley, condemned him to a first defeat in charge of the Azzurri. They were not necessarily those of the stereotypical Italian manager. Then again, the 2023 Scudetto winner, and the new Italy manager, is not the stereotypical Italian manager.
"We are trying to press the opposition and force them to play it long but when they do we have to defend better than we did for the third goal," he said. "We want to play this brand of football where we are pressing high up the pitch."
It is high risk, high reward. The danger is that Italian defenders who lack the quality of their heralded predecessors end up isolated and exposed. Leonardo Bonucci and Giorgio Chiellini, the hardy perennials who anchored the Euro 2020 win, may have retreated to the sanctuary of their penalty area. Not their successors: in Spallettiball, much of the defending is done in the final third. His team conceded twice on the break.
Recommended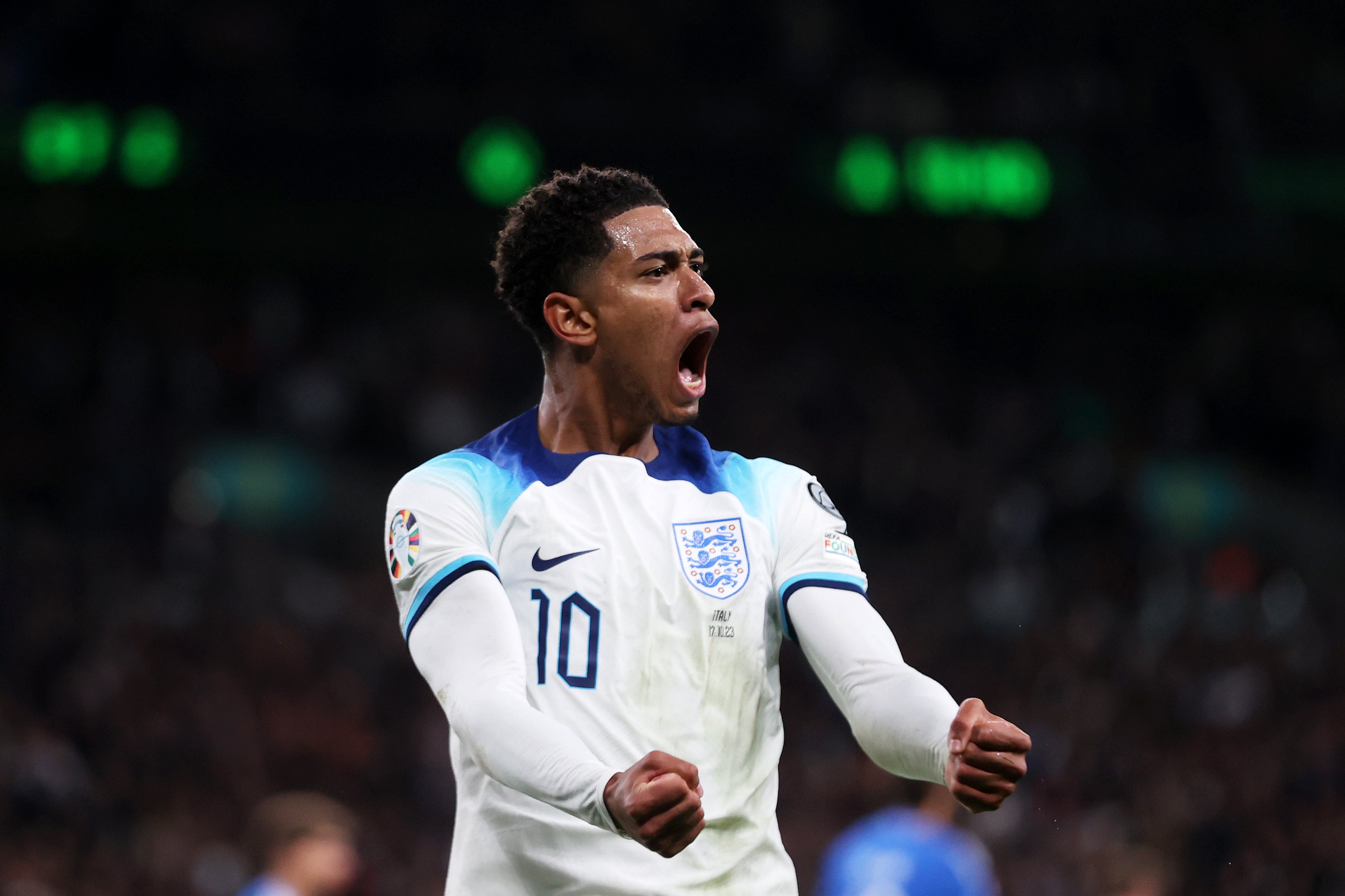 "When they beat the press, we need to know how to deal with that," he accepted. "We did some good things for almost the whole 90 minutes but occasionally there was a bit of confusion. There were big moments where we switched off and occasionally our decision-making was found wanting."
His own choices are characterised by courage. "Tonight's result is not going to tell us we can't be daring or play the game we want," Spalletti said. He arrived imbued with ambition; about a style of play. "If however we are going to drop back to the edge of our box and let the opposition dictate play then we need a radical rethink and that will take a great deal more time," he claimed.
The counter-argument is that, with international managers deprived of time and pressing requiring the cohesion of regular coaching, it is harder to implement. It is a reason why international football is not as sophisticated as the club game, though another is that few managers of the calibre of Spalletti are found in charge of national teams.
Another concern is that Serie A serves as imperfect preparation, often lacking the speed of the Premier League and the Bundesliga. Spalletti's Napoli were exceptions but he concurred. "Matches such as these need to inspire us to withstand these physical confrontations, the pace and intensity," he said.
All of which helps explain why the default Italian reaction was to defend. If his predecessor Roberto Mancini had more progressive plans, too, and Italy won Euro 2020 in part by attacking, they also did so with a goalkeeper as the player of the tournament. Yet if Spalletti's blueprint is bolder, he has long stood apart from some of his country's traditions. He played a false nine before Pep Guardiola, configuring his Roma side in a 4-6-0 formation and yet becoming Serie A's top scorers.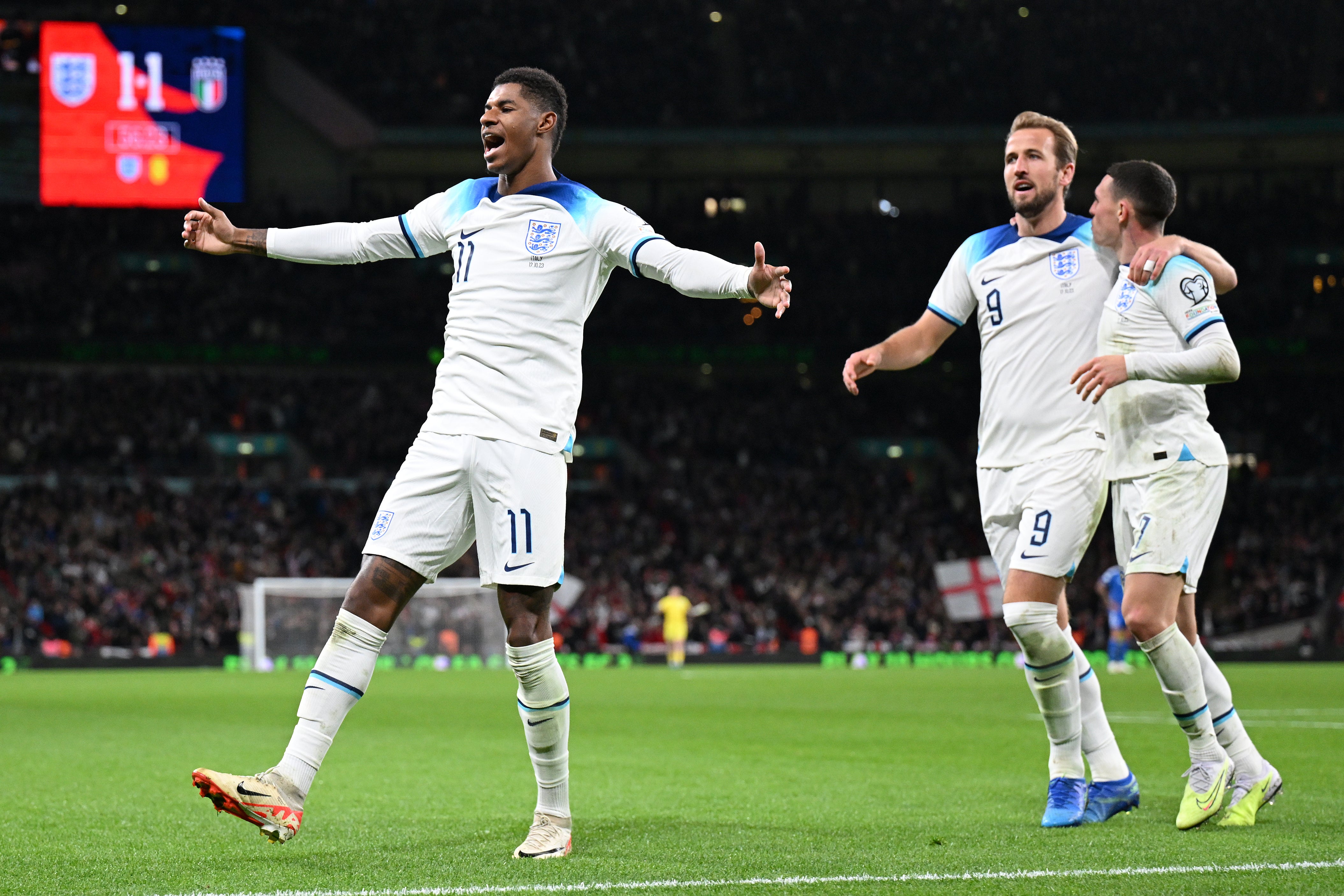 England capitalised on the counter-attack
Roma still came second then. Fast forward 15 years and Italy would settle for a similar position. They languish in third in Group C, three points behind Ukraine, with a game against North Macedonia in hand. A shootout with Ukraine in Leverkusen beckons but Italy, the first country to win two World Cups, could now miss two consecutive international tournaments.
They exist in a paradoxical position, both among the elite and the imperilled. Gareth Southgate talked about the "top nations" and, indisputably, Italy are among them. Spalletti's vision is designed to justify that billing; Italy may have played underdog football for much of their history, with a low block and men behind the ball, but with an inferior group of players, he wants to assume the initiative.
Once again, it is risk and reward. The danger in the next few games is that another piece of high pressing gone wrong could deny them a place at Euro 2024. Even after Gianluca Scamacca gave them the lead, it did not rank as a shock when England defeated Italy for the second time in 2023. The side who embarked on a world-record 37-game unbeaten run under Mancini lost to North Macedonia, too, in a World Cup play-off: it makes the play-off place their Nations League form could earn is no guarantee of qualification, either.
For Italy, another tournament spent in front of the television could beckon. "I am not afraid of anything and I would be very surprised if the players showed any fear," Spalletti insisted. Fearless football could propel Italy into a competition they won two years ago or exclude them from it. But either way, it will be Spalletti's way.
Source: Read Full Article