For Christian Eriksen, Man United's trip to Copenhagen is a homecoming with a difference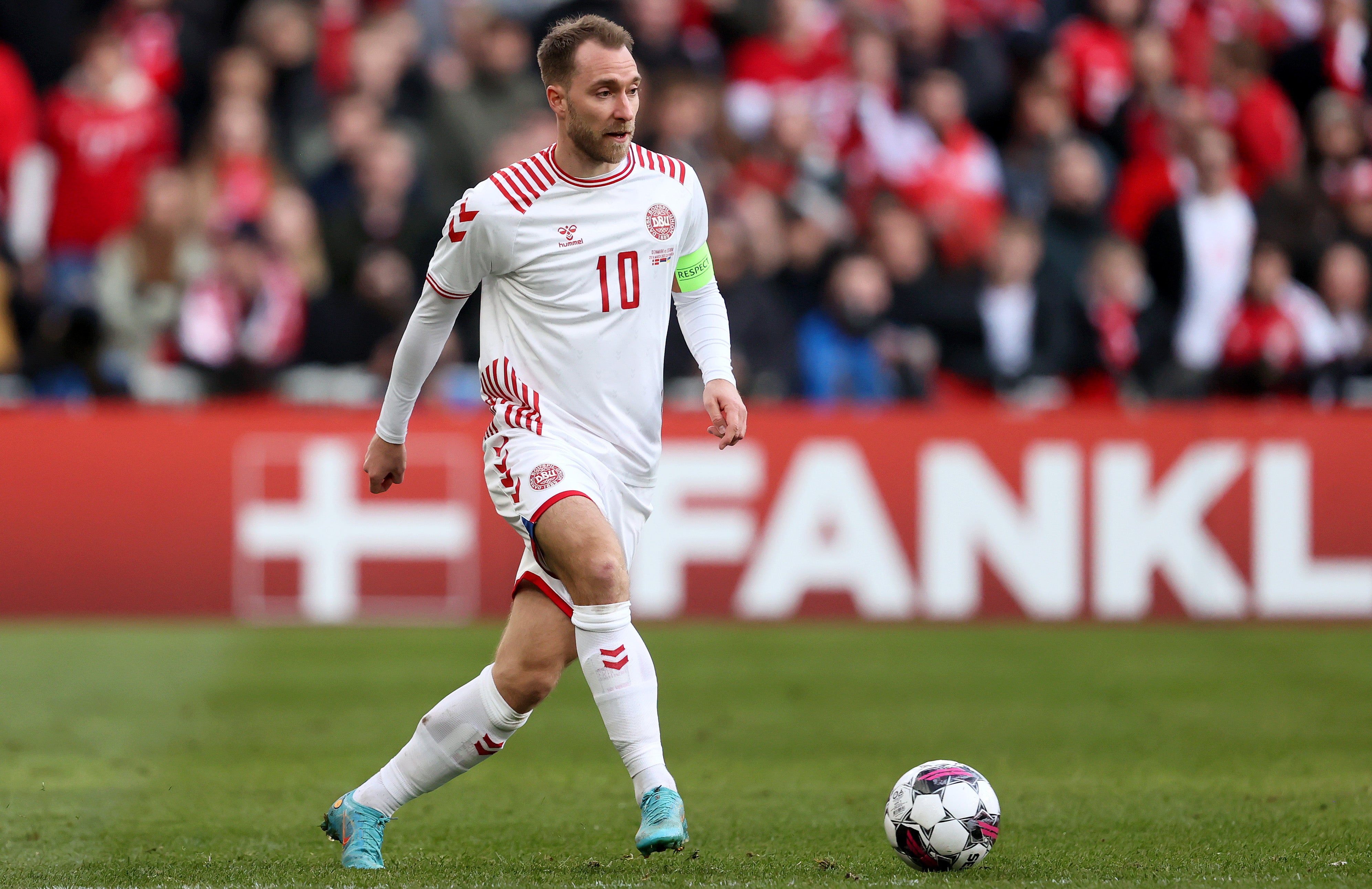 Eriksen in action at the Parken Stadium in 2022, when Denmark played Serbia
It may explain why – especially as Casemiro seems to be slowing – he looked to be reinvented as a specialist substitute. And yet, there were three games – against Galatasaray, Brentford and Copenhagen – where Eriksen had to be summoned at half-time to fix a broken midfield; twice United ended up winning, and the defeat by the Turkish side could scarcely be blamed on the Dane, who still made a difference.
Damningly and undiplomatically, Ten Hag said he removed Casemiro for Eriksen against Brentford because he "wanted more football". And, for a manager who has spent £400m, a 31-year-old free transfer, a player who finds it difficult to play 90 minutes, has a unique skill set: Casemiro and Bruno Fernandes can attempt ambitious passes, but Eriksen is the only genuine playmaker.
When Ten Hag attempted to explain his ethos – and how he was trying to fuse the best of Ajax with United's traditions and current players – on Friday, it was notable he put Eriksen in a category of his own. McTominay and Fernandes were mentioned along with Marcus Rashford, Antony and Hojlund among players who can press in the final third and benefit from direct attacks. Those qualities were matched "with the passing of Christian Eriksen", said Ten Hag. Perhaps, had Casemiro been fit rather than out for several weeks, he might have been bracketed alongside his fellow veteran. Instead, it suggested that Eriksen is the lone passer.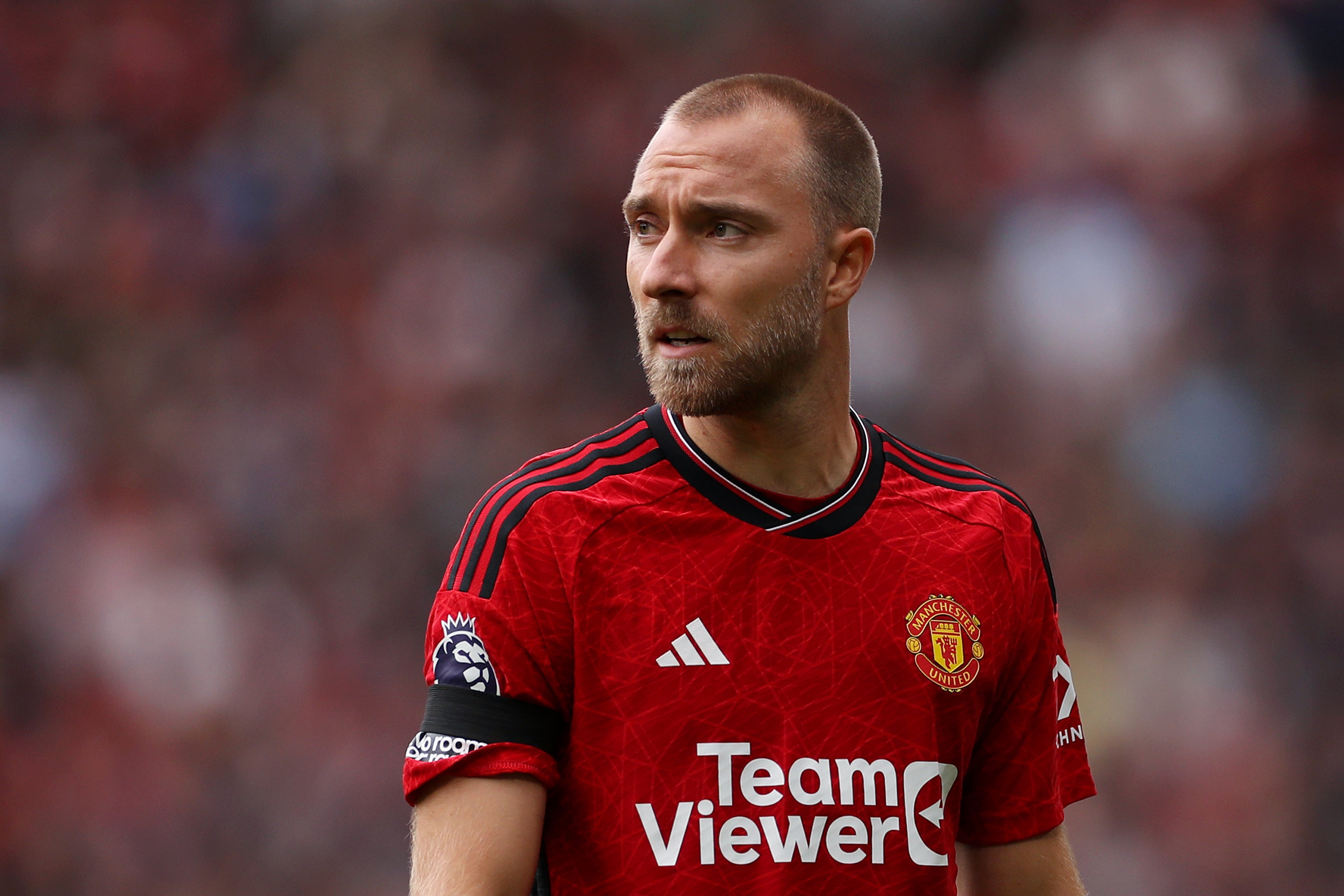 Eriksen has not just returned to football, but done so at a World Cup and in the Champions League
The Dutchman's words can confuse. His deeds are instructive, though. Twice, Eriksen was preferred to Sofyan Amrabat: first when the Morocco international was brought off at the break when Copenhagen visited Old Trafford, then when Eriksen started as the deepest midfielder at Fulham on Saturday. It is a harder strategy to employ when a specialist defensive midfielder is required.
The context suggests Ten Hag's midfield plans are in ruins. The summer recruitment brought in Mason Mount, scarcely a like-for-like replacement for Eriksen, with the intention of constructing a new trio with Casemiro and Fernandes. It promised a different dynamic: more high pressing, removing one deep-lying distributor.
Go back a year and Eriksen was supplying assists in copious quantities. Results suggested he and Casemiro were well matched: after United lost the first time they started together, they won on 15 of the next 18 occasions.
How United would settle for that kind of record now, with any midfield combination. Instead, they have the sense that, Fernandes apart, there are no automatic choices now – that the heart of the team is in a state of flux. But Eriksen is the midfield's artist and, as he returns to his homeland, the Danish public can at least savour the sight of the player and the man they almost lost.
Source: Read Full Article